Japan PM Sends Offering to War Dead Shrine, Angering China
TEHRAN (Tasnim) - Japanese Prime Minister Shinzo Abe sent a ritual offering to Tokyo's controversial Yasukuni Shrine on Friday, prompting a sharp rebuke from China at a time when Abe is seeking a meeting with President Xi Jinping to improve ties.
October, 17, 2014 - 17:06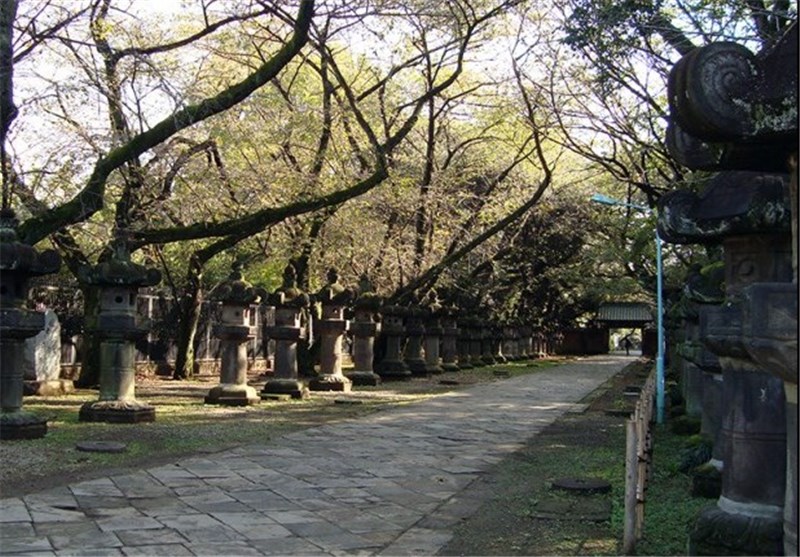 The shrine is seen by critics such as China, parts of which were occupied by Japan before and during World War Two, as a symbol of Japan's past militarism because it honors wartime leaders convicted by an Allied tribunal as war criminals along with millions of war dead.
A group of Japanese lawmakers paid their respects at the shrine on Friday, the start of the country's autumn festival, a Reuters witness said.
There was no sign of cabinet ministers, although NHK public television said Health Minister Yasuhisa Shiozaki sent an offering. A ruling party lawmaker tweeted that three ministers planned to visit on Saturday.
"China reiterates that only by Japan earnestly and squarely facing, deeply reflecting upon its history of invasion and clearly distancing itself from militarism, can China-Japan relations realize healthy and stable development," Chinese Foreign Ministry spokesman Hong Lei said in a statement expressing "serious concern" after Abe's offering.
Expectations have been growing in Japan that Abe, who outraged Beijing and Seoul by visiting Yasukuni in person in December 2013, will be able to meet Xi for ice-breaking talks next month at an Asia-Pacific leaders' summit in Beijing.
Signs of a thaw have been growing as both sides recognize that the chill was bad for business in the world's second- and third-biggest economies and raised the risk of an unintended clash that could escalate militarily.
Prospects for a leaders' chat, however, are clouded by China's demand for a signal that Abe not make another pilgrimage to the shrine.
A public promise not to pay his respects at Yasukuni again would be impossible for Abe, whose conservative agenda includes recasting Japan's wartime history in a less apologetic tone.
Abe has said he visited the shrine not to glorify war, but to honor those who fought and died for their country.
But since visiting in person in December 2013, he has stayed away and instead - as he did on Friday - sent an offering of a small masakaki tree on key dates, seeking to tread a fine line between his conservative convictions and the diplomatic imperative to improve ties with China.