Iraqi Hezbollah Warns Riyadh of Consequences of Nimr Execution
TEHRAN (Tasnim) - Secretary General of Iraqi Hezbollah Sheikh Abbas al-Muhamadawi cautioned Saudi Arabia that imposing death penalty on prominent Shiite cleric Sheikh Nimr al-Nimr will put Saudi-affiliated figures and sites in danger.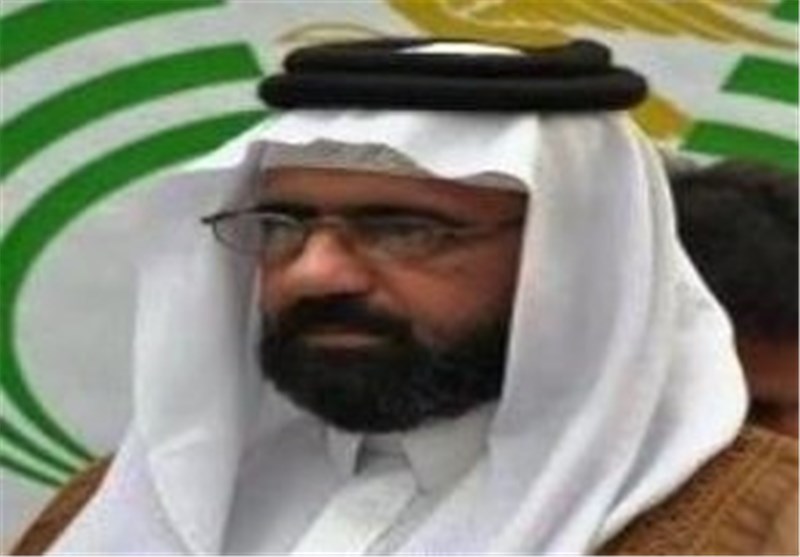 "If the Saudis make such a mistake and execute Ayatollah Nimr, neither Saudi-affiliated figures nor sites in the region will remain safe," Muhamadawi told the Tasnim News Agency on Saturday.
His dire warning came against the backdrop of the reports that the Specialized Criminal Court in the Saudi capital Riyadh has sentenced Nimr to death.
"We have already warned the Saudi officials formally, and if they commit such a big crime, they will surely face its consequences," the Iraqi figure noted.
Muhamadawi also added that execution of the top Shiite cleric will tarnish Saudi Arabia's relations with the entire countries in the region and will trigger "freedom-seeking uprisings" in the kingdom.
Sheikh Nimr was detained in July 2012 following demonstrations that erupted in February 2011 in Qatif region. He is accused of delivering anti-regime speeches and defending political prisoners.
His arrest has sparked widespread protests in Saudi Arabia, leaving several people dead.
Activists say there are over 30,000 political prisoners in Saudi Arabia.
International human rights organizations have criticized Saudi Arabia for failing to address the rights situation in the kingdom. They say Saudi Arabia has persistently implemented repressive policies that stifle freedom of expression, association and assembly.