Japan Ministers Visit War Dead Shrine Day after Abe Sends Offering
TEHRAN (Tasnim) - Three Japanese cabinet members visited a shrine for war dead on Saturday a day after Prime Minister Shinzo Abe drew angry responses from China and South Korea by sending a ritual offering there.
October, 18, 2014 - 15:20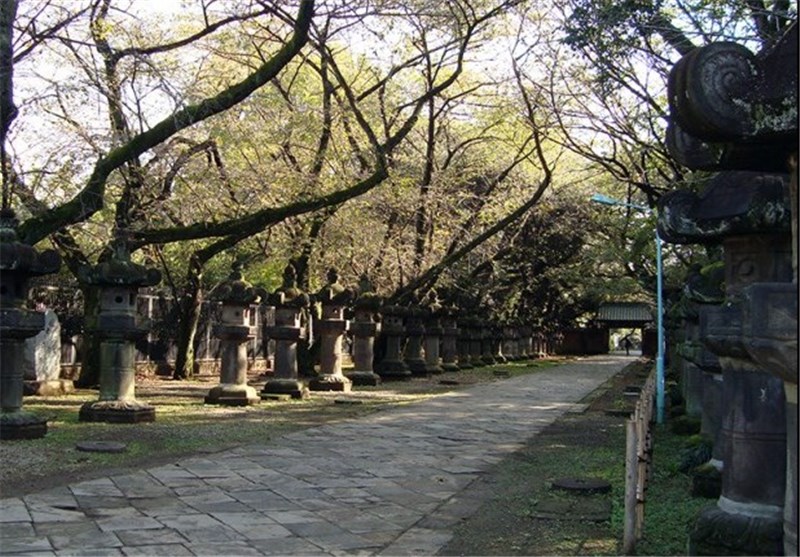 Tokyo's Yasukuni Shrine is widely seen as a symbol of Japan's past militarism and visits there by politicians anger China and South Korea, which both suffered under Japanese occupation in the last century and feel Japan has never fully atoned for its actions.
Internal Affairs and Communications Minister Sanae Takaichi, who is a regular visitor to the shrine, went there on Saturday after telling reporters this week she wanted to pay her respects to those who have died in wars.
"The nature of the visit should not be a topic that leads to diplomatic issues," Takaichi told reporters, saying she wanted to honor those who had died for their country.
Domestic media reported that Eriko Yamatani, minister in charge of abduction issues and head of the National Public Safety Commission and Haruko Arimura, minister tasked with promoting women and gender equality, also visited Yasukuni on Saturday, Reuters reported.
The shrine honors wartime leaders convicted by an Allied tribunal as war criminals along with millions of war dead.
Several other ministers could also visit this weekend as the shrine celebrates its autumn festival.
Abe outraged Beijing and Seoul by visiting Yasukuni in person in December 2013. He has said he visited not to glorify war, but to honor those who fought and died for their country.