Iranian Cleric Deplores Death Penalty for Sheikh Nimr
TEHRAN (Tasnim) - Senior Iranian cleric Ayatollah Nasser Makarem Shirazi on Saturday condemned as "cruel" the reported death sentence for the top Shiite figure, Sheikh Nimr al-Nimr, upheld by a Saudi Arabian court.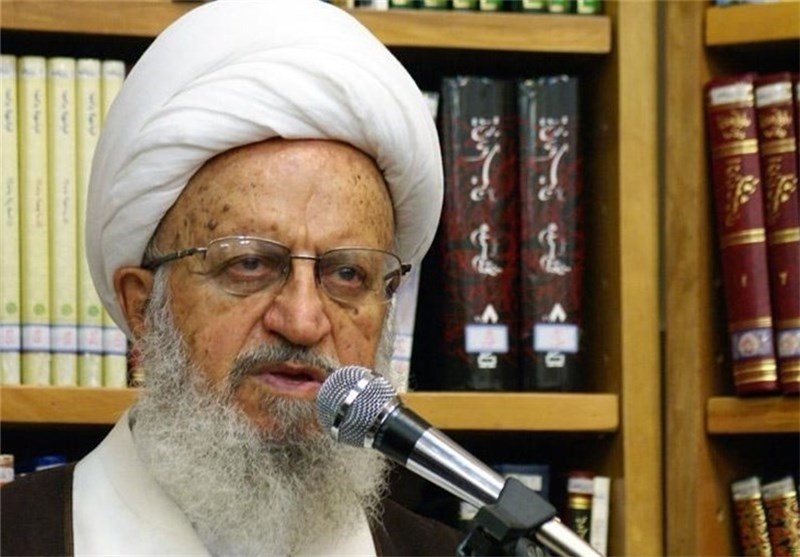 "Saudi Arabia should know that if it makes such a move, it will face hatred and anger of the entire Shiites and freedom-seeking Sunnis and will also pay heavy prices " the Iranian cleric said in Iran's central city of Qom on Saturday.
Ayatollah Makarem Shirazi also denounced the harsh conditions that Shiites are facing in the kingdom.
"Unfortunately, Saudi Arabia's Shiites are under heavy pressure and are not free to perform their religious rites. Their rights are violated and they are deprived of many jobs," the top cleric noted.
The remarks came after Sheikh Nimr's family reported on Wednesday that a Saudi judge has found him guilty of "sedition" and sentenced him to death.
Nimr, who is in his 50s, had been on trial since March 2013. He was found guilty of "disobeying" the kingdom's rulers and taking up arms against security forces, his brother said.
Nimr's family accused the court of ignoring the sheik's "peaceful and non-violent approach," saying the case had caused "social and political discontent."