Iraqi PM Due in Tehran to Discuss Bilateral Ties
TEHRAN (Tasnim) – Iraq's Prime Minister Haider al-Abadi plans to pay an official visit to the Iranian capital of Tehran to hold talks with the country's high-ranking officials on a range of issues, including bilateral relations.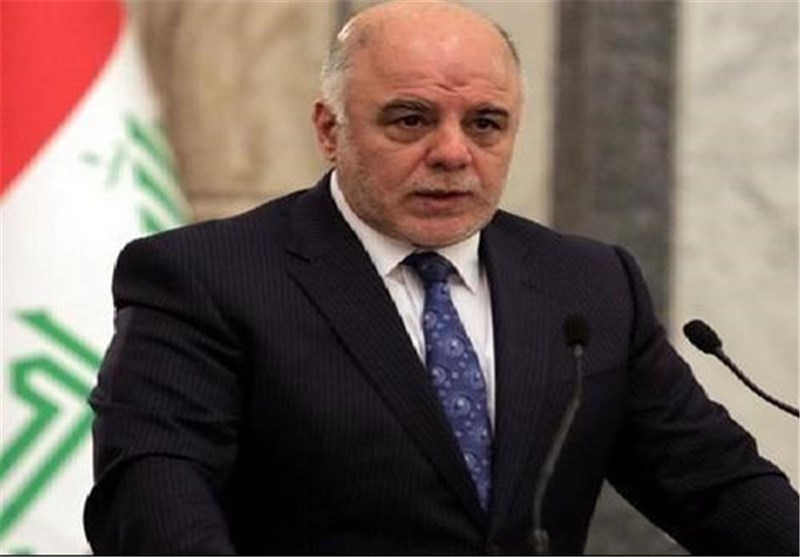 Speaking to the Tasnim News Agency on Saturday, the head of Iraq's presidential office confirmed Abadi's planned trip to Iran, saying that he will arrive in Tehran either on Monday or Tuesday.
He said the Iraqi prime minister heading a politico-economic delegation will meet with Iran's high-ranking officials, including President Hassan Rouhani, Parliament Speaker Ali Larijani and Secretary of Iran's Supreme National Security Council Ali Shamkhani.
The Iraqi official also announced that in the meantime, President Fuad Masum is planned to pay an official visit to Riyadh and meet with Saudi King Abdallah bin Abd al-Aziz Al Saud in next coming days.
Earlier this week, Larijani and his Iraqi counterpart Salim al-Jabouri held a meeting on the sidelines of the 131st Assembly of the Inter-Parliamentary Union (IPU) in Geneva.
In the meeting, Larijani and Jabouri underlined the necessity for the two neighboring countries' cooperation in counter-terrorism.