Iran Summons Pakistani Ambassador over Terrorist Attacks at Border
TEHRAN (Tasnim) – Iran's Foreign Ministry summoned Pakistani ambassador to Tehran over recent terrorist attacks by the Pakistani-based groups that took the lives of four Iranian police officers in the eastern town of Saravan, near the Pakistani border.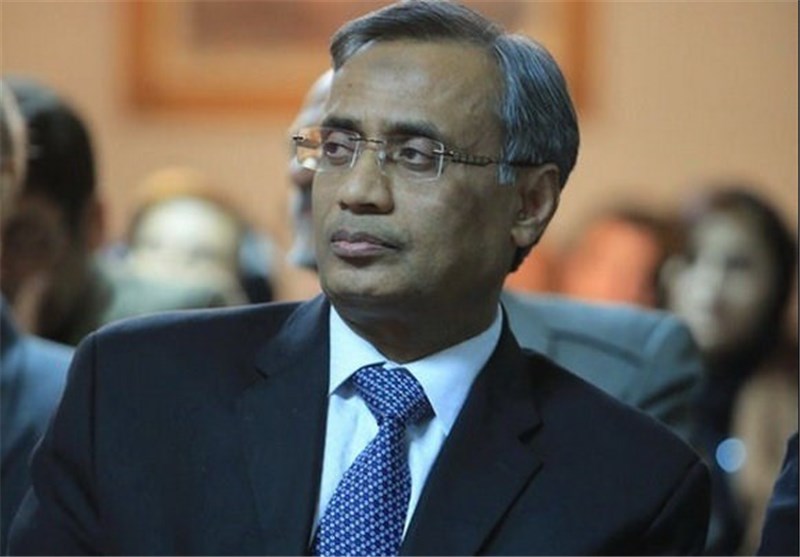 In a meeting with Pakistan's Envoy Noor Mohammad Jadmani, Head of the West Asia Affairs at Iran's Foreign Ministry Ressoul Eslami voiced the Islamic Republic's protest at the fact that the terrorist groups and outlaws use the Pakistani soil to attack the Iranian forces near the border.
Eslami also called on Islamabad to seriously pursue the case and take the necessary measures to prevent similar attacks in future.
"It is not acceptable to us that a number of terrorists and outlaws violate our territory from inside Pakistan and attack and kill our country's border guards," the Iranian diplomat explained.
Eslami also underlined that such incidents should not damage the "friendly" ties between Tehran and Islamabad, urging ways to prevent the common enemies from achieving their objectives.
The official protest came after the death of four Iranian police officers in attacks by terrorist groups in the eastern town of Saravan earlier this month.
A car bomb attack on a police station in the border city left one police officer dead and three others injured on October 9. The attack came a day after three other police forces were killed in a separate terrorist attack in the city.
The Jaish-ul-Adl terrorist group has reportedly claimed responsibility for the deadly attacks.
The Pakistani-based group has already carried out terrorist activities in the area.
Back in February, the terrorist group abducted five Iranian border guards in Jakigour region in Sistan and Balouchestan Province and took them to Pakistan.
Later on April 6 and following special diplomatic efforts by the Iranian officials, four of the five abductees were released and returned home after being held hostage for two months. The fate of the fifth soldier is still unknown.