Iran Begins Mass Production of 3 New Radar Systems
October, 19, 2014 - 12:43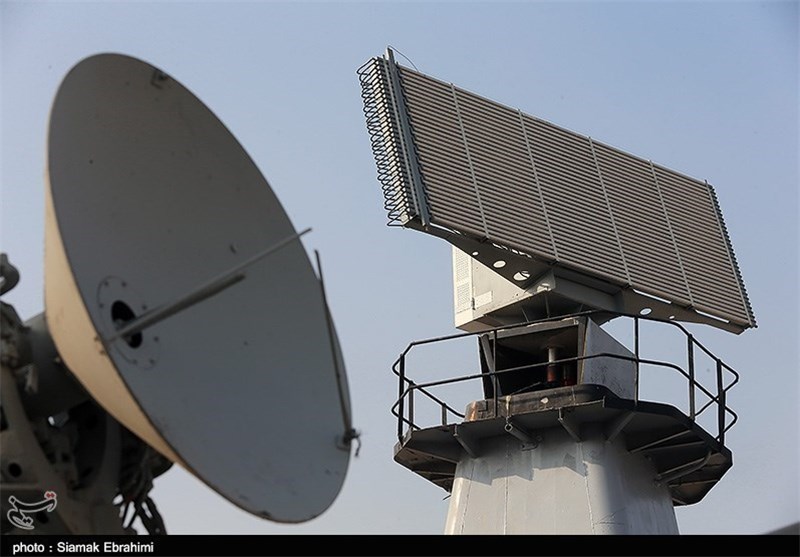 TEHRAN (Tasnim) – A top Iranian military official on Sunday inaugurated the production lines for three types of radar systems to be used by the country's air defense forces.
The radar production lines were inaugurated by Iran's Deputy Defense Minister Brigadier General Amir Hatami, in a ceremony on Sunday.
The plant's new products were also unveiled in the ceremony.
The new equipment have been designed and manufactured by the local experts at the Defense Ministry.
"These radar systems can detect the aerial targets, from the low to very high altitudes, as well as the stealth aircraft, fighter jets and the cruise missiles," Hatami explained.
He also noted that the new indigenous radar systems can work in "all battle conditions and electronic warfare", adding that they can identify the anti-radiation missiles (ARMs) as well.
Brigadier General Hatami then referred to the "Hafez", one of the three new products, as a medium range "phased array, active and 3-dimensional radar," which is paired with the home-made Mersad air defense system.
Hafez can detect various types of intruding flying objects, including warplanes, unmanned aerial vehicles (UAVs) and the cruise missiles, at the low and medium altitudes.
The advanced radar system is also capable of spotting the targets within a range of 250 kilometers, and can also trace 100 different targets simultaneously.
Thanks to its high resolution in terms of range, angle and velocity, Hafez radar is a suitable option to counter the "mass threats", said the official.
Iran has in recent years made great headways in manufacturing a broad range of military equipment, including the air defense systems that use cutting edge technologies.
Tehran has repeatedly stated that its military might is defensive in nature and poses no threat to other countries.