S. Korea Concert Planner Found Dead
TEHRAN (Tasnim) - A South Korean official reportedly took his own life, a day after 16 people were killed in an accident at an outdoor concert he helped organize and secure.
October, 19, 2014 - 14:06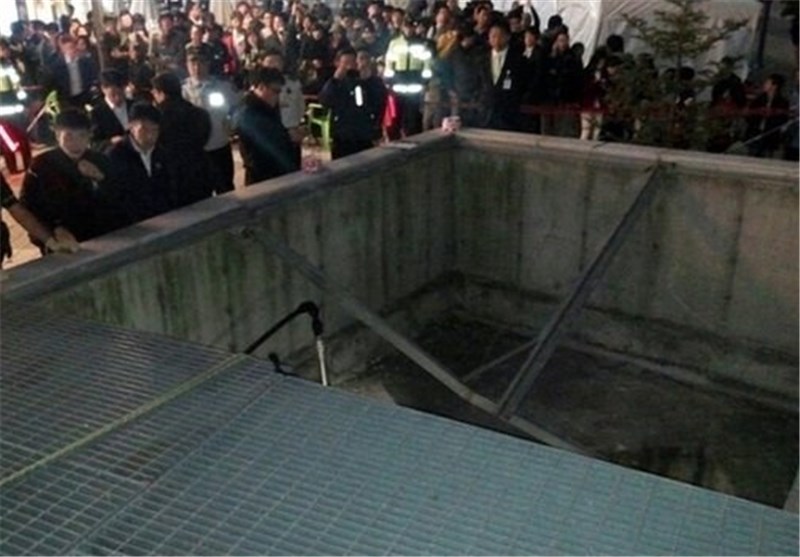 The body of the 37-year-old man, surnamed Oh, was found near a 10-storey building in Seongnam.
It was believed that Oh leapt from the building after being questioned on Friday night, police inspector Park Jeongju said.
Oh worked for one of the concert's sponsors and handled safety measures, officials said.
"I am sorry for the dead victims... please take a good care of my children," he wrote in a short message to his wife, officials said.
Those killed at the concert were standing on a ventilation grating when the structure collapsed, sending them plunging 18.7m into an underground parking area, Al Jazeera reported.
Amateur video footage obtained by the YTN news channel showed spectators surrounding the collapsed grate as 4-Minute, apparently oblivious to the accident, continued performing on stage.
City spokesman Kim Namjun said there was a possibility that the death toll could rise. Of the 11 people treated at hospitals, eight had life-threatening injuries.
Witnesses said the concert's 400 seats were full before it began and there were no guards or safety fences to prevent overspill.
"The show host repeatedly told the spectators to come off the grate but no one paid heed," one witness told the paper.
South Korea is still struggling with the effects of a ferry disaster in April which killed hundreds and prompted government promises of a national review of safety standards.