Chinese Coastguard Vessels Patrol Disputed Waters
TEHRAN (Tasnim) - China sent coastguard vessels to disputed waters in the East China Sea after Japanese Prime Minister Shinzo Abe angered Beijing by sending a ritual offering to a Tokyo shrine that honors the dead from Japan's wars.
October, 19, 2014 - 15:19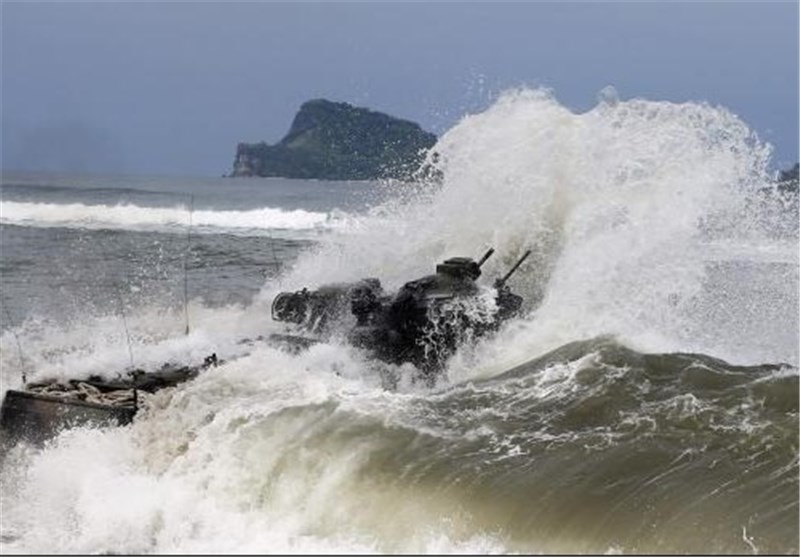 The uninhabited islands - which Japan controls and calls the Senkaku but which China also claims as the Diaoyu - have inflamed passions in the world's second and third biggest economies.
Relations between them are further aggravated by the respects that Japanese politicians regularly pay at the Yasukuni Shrine, which is widely seen as a symbol of Japan's past militarism.
Three Chinese coastguard vessels - 2305, 2101 and 2112 - patrolled Chinese "territorial waters" near the Diaoyu islands on Saturday, China's State Oceanic Administration said in a terse statement on its website. It gave no further details, Reuters reported.
Patrols by vessels and aircraft from both sides near the disputed islands have raised fears of a clash.
China expressed "serious concern" on Friday after Abe sent a small masakaki tree to the shrine. South Korea deplored the offering saying the shrine was "the symbol of glorification of Japan's colonization and invasive war".
On Saturday, three Japanese cabinet members visited the shrine which honors wartime leaders convicted by an Allied tribunal as war criminals along with millions of war dead.