Lufthansa Pilots to Start 8th Strike on Monday
TEHRAN (Tasnim) - Pilots of German airline Lufthansa would walk out for the eighth time this year on Monday, a union announced on Sunday, asking for a more favorable retirement scheme.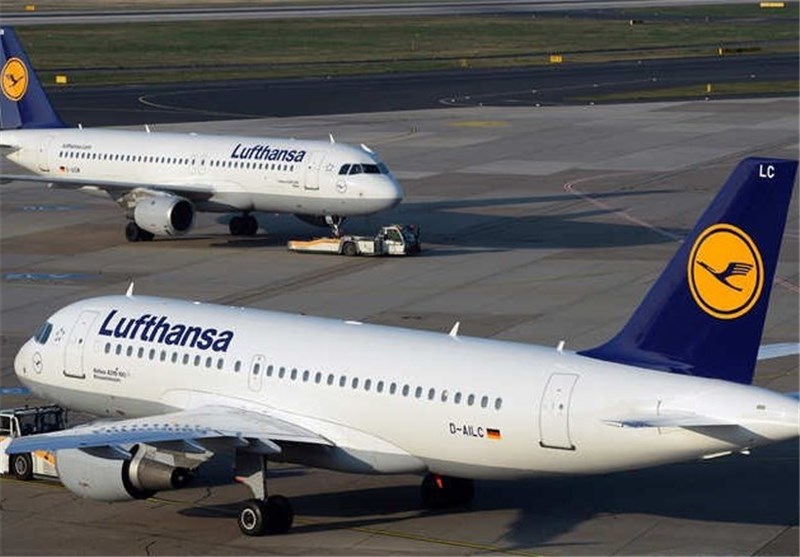 The pilots union Vereinigung Cockpit (VC) said the strike would start at 13:00 (1100 GMT) on Monday and last until 23:59 (2159 GMT) on Tuesday.
All passenger flights of Lufthansa with aircraft types of Airbus 320 family, Boeing 737 and Embraer would be affected, said the union in a statement.
The 35-hour strike is the eighth walk out of Lufthansa pilots since April this year. They are asking for rights to retire early at 55 years old while receiving 60 percent of their salaries. Lufthansa currently allow an early retirement in 60 years old, and has rejected the request.
The union accused Lufthansa of not taking up its "compromise proposals" and obstruct the solving of the dispute, Xinhua reported.
Last Thursday, a 12-hour strike of pilots in Lufthansa's budget airline Germanwings forced around 100 flights to be cancelled, and stranded about 13,000 passengers.
German passengers faced huge interruption of their journeys in recent weeks, as pilots and train drivers repeatedly walked out.
German national railway transportation is still under chaos due to a 50-hour train driver strike. Starting at 2:00 (0000 GMT) on Saturday, passenger train drivers of German state-owned railway company Deutsche Bahn laid down their work in a bid for a 5 percent higher payment and shorter working week to 37 hours.