Iran Ready to Help Lebanon Promote Security: Official
TEHRAN (Tasnim) - Secretary of Iran's Supreme National Security Council (SNSC) Ali Shamkhani voiced Tehran's preparedness to provide military equipment for Lebanon and to convey its experiences to boost security in the Arab country and the region.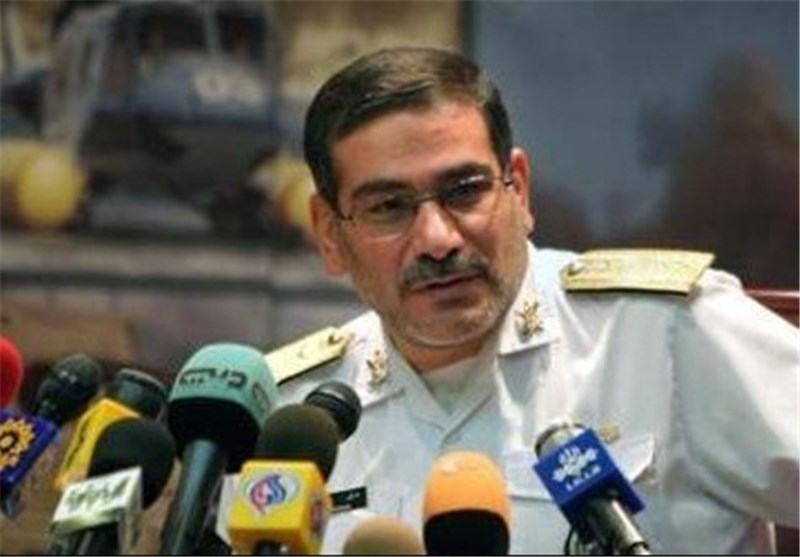 "Besides its preparedness to offer weapons to the Lebanese army, the Islamic Republic of Iran is ready to convey its experiences for upgrading security in Lebanon and the region and for countering terrorism," Shamkhani said on Sunday.
He made the comments in a meeting with visiting Lebanese defense Minister Samir Moqbel in Tehran.
The Iranian official reiterated that Iran will give its all-out supports for the "genuine" Lebanese groups and streams.
"Backing the nation, army and the (anti-Israeli) resistance in Lebanon will remain on the agenda of Iran," Shamkhani added.
Moqbel, for his part, underlined that the assistance provided by Iran, as a "friend country", will be of great significance since Lebanon is undergoing "special conditions" at the present.
He noted that equipping the Lebanese armed forces with the modern weapons will boost their operational power in the face of the Takfiri terrorist groups.
In a separate meeting with Moqbel on Saturday, Iran's Defense Minister Brigadier General Hossein Dehqan also pledged assistance to the Arab nation.
"The Islamic Republic of Iran is ready to supply the Lebanese army with necessary equipment and share its experience in countering terrorist and Takfiri groups, with the aim of strengthening the national authority and security of Lebanon," Dehqan announced.
Heading a high-ranking military delegation, Lebanon's Defense Minister arrived in the Iranian capital, Tehran, on Saturday.
The visit came at the invitation of the Iranian defense minister.