Iran Favors Political Solutions to Regional Conflicts: President
TEHRAN (Tasnim) – Iranian President Hassan Rouhani stressed that the conflicts across the region should be dealt with through political and peaceful procedures that comply with the international law.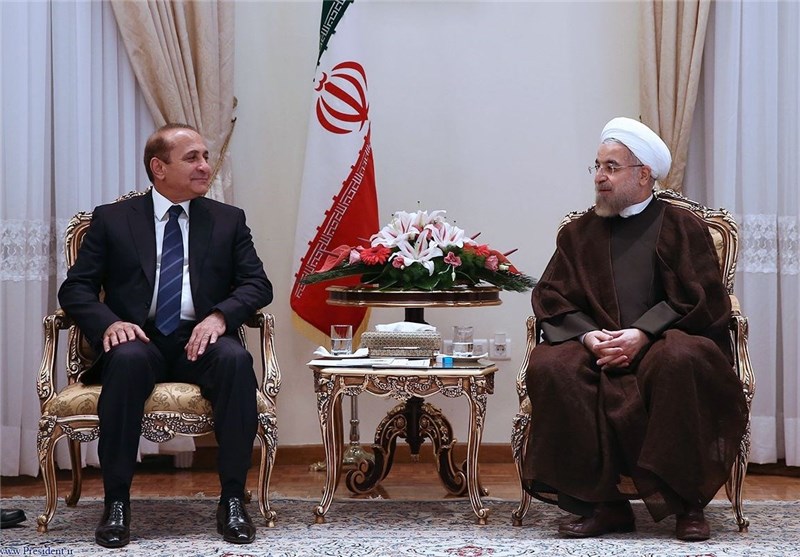 "The Islamic Republic of Iran supports the political and peaceful solutions, within the framework of the international regulations, to resolve the regional problems," President Rouhani said in a meeting with Armenian Prime Minister Hovik Abrahamyan in Tehran on Monday.
As regards the issues on which the regional countries might be divided, President Rouhani underlined that the parties should try to reach a consensus on the case.
He once again raised the alarm over the threat of terrorism, stressing that all regional nations should join hands to tackle that menace, because "security will be stabilized in light of cooperation."
The visiting Armenian premier, for his part, expressed Yerevan's enthusiasm for the expansion of ties with Tehran.
Abrahamyan also expressed the hope that his visit to Iran would pave the way for enhancement of Iran-Armenia relations in all fields, particularly the economic arena.