Iran MP Blames Spread of Terrorism on US Wrong Policies
October, 21, 2014 - 11:36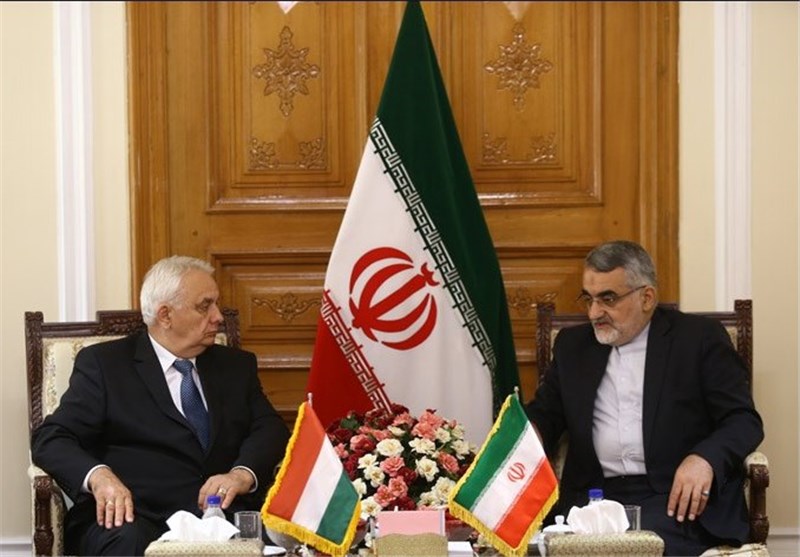 TEHRAN (Tasnim) – A senior Iranian lawmaker said inappropriate policies adopted by the US and its allies have resulted in the spread of terrorism in the Middle East region.
"The illogical and wrong policies adopted by the US and its regional allies have caused the spread of terrorism and instability across the region and their continuation has turned terrorism into a global concern," Chairman of the Iranian Parliament's National Security and Foreign Policy Commission Alaeddin Boroujerdi said.
He made the comments in a meeting with Vice Speaker of Hungary's National Assembly Janos Latorcai, here in Tehran on Monday.
The Iranian lawmaker also reiterated that Iran is committed to the fight against terrorism.
Pointing to the bilateral ties between Iran and Hungary, Boroujerdi said the two nations have great potential for the enhancement of relations in the political, economic and cultural fields.
For his part, Latorcai said Budapest is determined to strengthen its ties with the Eastern nations, with Iran in particular.
Hungary is a landlocked country in Central Europe. It is situated in the Carpathian Basin and is bordered by Slovakia to the north, Ukraine and Romania to the east, Serbia and Croatia to the south, Slovenia to the southwest and Austria to the west.