Iran's President Warns against Long-Term Airstrikes against ISIL
TEHRAN (Tasnim) – Iran's president said aerial bombardment of the ISIL positions by a US-led coalition in Iraq and Syria will be beneficial to the terrorist group over a long-term period.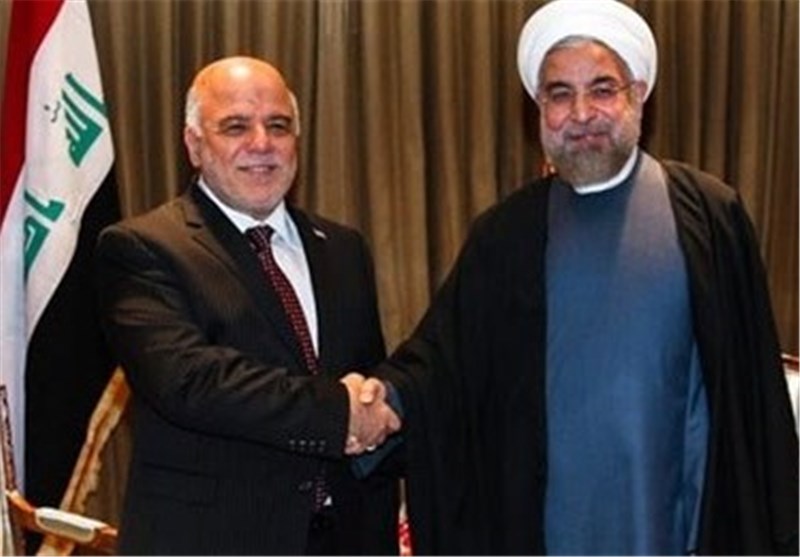 "By… highlighting the airstrikes by the major powers, the terrorists will recruit more immature young people and will continue to exist," President Hassan Rouhani said in a meeting with visiting Iraqi Prime Minister Haider al-Abadi in Tehran on Tuesday.
The Iranian president also called on countries who "claim" to be battling terrorism and those who have formed an anti-ISIL coalition to push for an end to the "financial support" for the terrorist groups as a first step.
Rouhani further reaffirmed Tehran's unwavering support for neighboring Iraq in the fight against terrorism, saying Iran will spare no effort to help the Iraqi government in this regard.
Abadi, for his part, praised the Islamic Republic for its steadfastness in the battle against terrorism, and said, "The whole regional countries face the threat of terrorism, and we are confident that Iran will stand beside us until annihilation of the serious disease (terrorism)."
The ISIL militants made swift advances in much of northern and western Iraq over the summer, after capturing large swaths of northern Syria.
They have been committing heinous crimes in the areas they have taken, including the mass execution of civilians as well as Iraqi army troops and officers.
Since late September, the US and several of its Arab and western allies have been conducting airstrikes against ISIL inside Syria and Iraq with almost no significant result.