Iran Denies Report about Backing Down on Removal of All Sanctions
TEHRAN (Tasnim) – Iran's foreign ministry spokeswoman rejected a report carried by the Reuters news agency about Tehran's stance on nuclear negotiations and the removal of sanctions.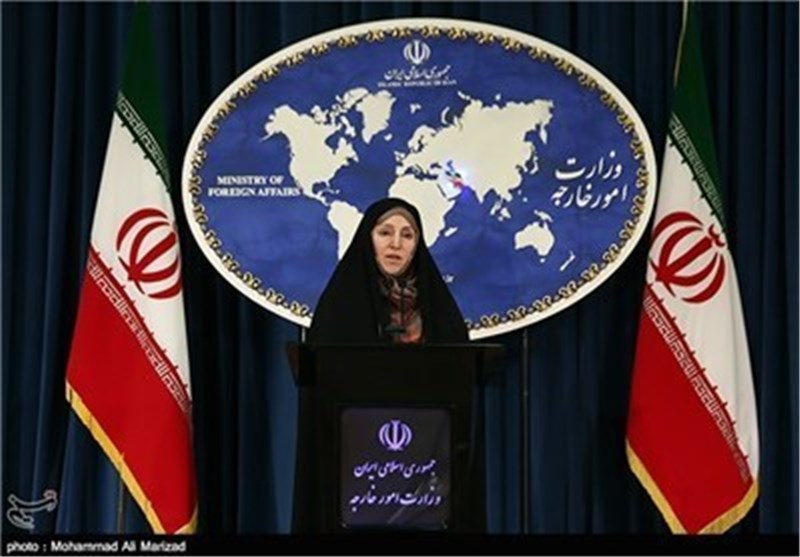 Marziyeh Afkham on Tuesday denied that Tehran seeks a gradual or partial lifting of the anti-Iran sanctions.
She described the Reuters report as unfounded and said such attempts are aimed at hindering efforts to use the remaining time for reaching an agreement (on Iran's peaceful nuclear program).
Earlier on Tuesday, Reuters wrote that "Iran is pushing what it portrays as a new compromise proposal in nuclear talks, but Western negotiators say it offers no viable concessions, underscoring how far apart the two sides are as they enter crunch time before a Nov. 24 deadline".
It allegedly quoted some Iranian officials as saying that "Iran's leadership would be satisfied with removing crippling U.S. and European Union energy and banking sanctions imposed in 2012".
"They (alleged Iranian officials) described this as a major stepdown from Iran's consistent calls for the removal of all sanctions imposed on the Islamic Republic …," the news agency added.
Iran has constantly maintained that any nuclear agreement between Tehran and world powers should include the removal of all sanctions against the country.

Last week top diplomats from Iran, the US, and the EU held trilateral meetings in Vienna to iron out differences and secure an agreement between Tehran and the G5+1 (alternatively known as the P5+1 or E3+3) in a bid to put an end to the West's 12-year-old standoff on Tehran's nuclear case.
On November 24, 2013, Iran and the G5+1 signed an interim nuclear deal in the Swiss city of Geneva.
Based on the interim deal, the world powers agreed to suspend some non-essential sanctions and impose no new nuclear-related bans in return for Tehran's decision to freeze parts of its nuclear activities.
In July, Tehran and the six countries agreed to extend negotiations until November 24 in the hope of clinching a final deal.