Religious, Ethnic Strife Fueled by Hegemonic Powers: Iran's VP
TEHRAN (Tasnim) – Iran's vice-president for legal affairs blamed the hegemonic powers for inciting religious and sectarian conflicts in the world.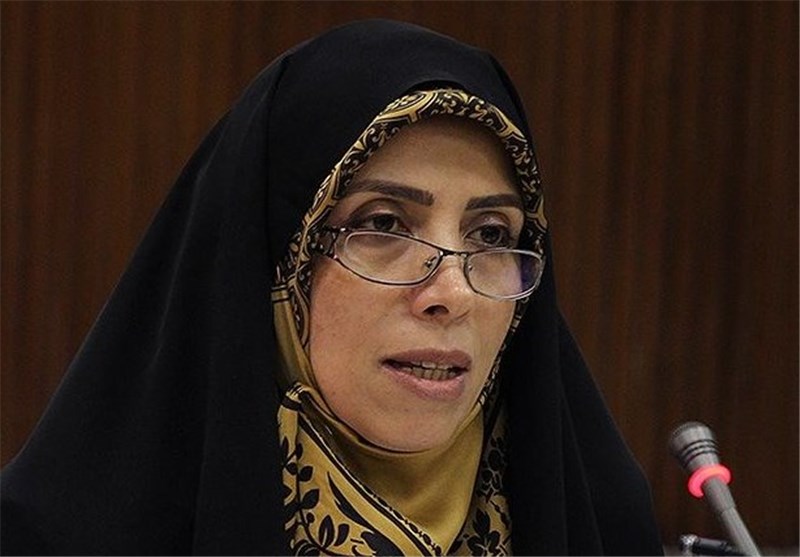 "The whole religions advise human beings of peace and friendship and what fuels extremism, violence and rift among the religions and ethnicities are the old-fashioned and ineffective tools of the hegemonic powers," Elham Aminzadeh said, addressing a conference on "World against Violence and Extremism", held in Tehran on Tuesday.
Those who provoke extremists to promote Islamophobia and try to create aversion to Islam should know that their plans will eventually backfire, she warned.
The vice president underlined that "global security" is an integrated issue, and added, "Violence and extremism is a threat to the peace, security and welfare of all people and the fight against that requires cooperation among all countries."
Iranian officials have always emphasized the need for concerted efforts to tackle the extremist moves in the region and the world.
In December 2013, the United Nations General Assembly approved Iranian President Hassan Rouhani's proposal for a World against Violence and Extremism (WAVE).
Wave Act asks the United Nations member states to unite against extremism, violence and sectarian conflicts in all their forms.
The resolution, which received overwhelming approval in the global body, also necessitates "appropriate measures to strengthen universal peace and to achieve international cooperation in solving international problems of an economic, social, cultural, or humanitarian character."