Sweden Ready to Use Force to Surface Foreign Sub as Search Continues
TEHRAN (Tasnim) - Swedish Armed forces are ready to use force if they detect any foreign submarine in the waters of the Stockholm Archipelago, the supreme commander general said as the operation in search of the underwater threat entered its fifth day.
October, 22, 2014 - 13:31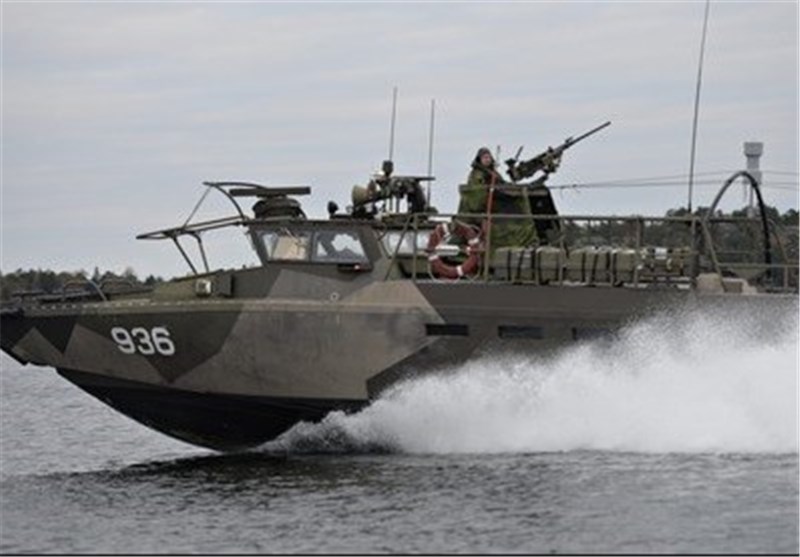 "Our aim now is to force whatever it is up to the surface... with armed force, if necessary," Sverker Göranson said, as cited by the Local.
He added that "the most important value of the operation - regardless of whether we find something -- is to send a very clear signal that Sweden and its armed forces are acting and are ready to act when we think this kind of activity is violating our borders."
According to Göranson, submarines are "extremely difficult" to detect and Sweden has never managed to find them in the past.
On Tuesday, reports emerged that one of the ships detected something, but Göranson denied the claim.
Sweden's Dagens Nyheter newspaper also published unconfirmed reports that there had been more than 100 sightings of a suspect submarine, RT reported.
"We're still getting more reports, and I want to underline the fact that we're happy about this," Göranson said, "You mustn't forget that there's a great deal of work to be done with such a flood of reports. We have to analyze and confirm them all."
Admiral Anders Grenstad told a press conference on Tuesday that Sweden's military detected two sightings which could be evidence of "foreign underwater activity" in the archipelago.
"Today, I can also report that there have been two further observations which were made by members of the public that are interesting enough to require further follow-up work," he said.
He didn't provide any details of the sightings, saying that they are not yet considered credible.
According to Grenstad, the military operation aims to collect intelligence, not "military might."