Russian Bases to Span Entire Arctic Border by End of 2014
TEHRAN (Tasnim) - Russia will have military control of the entirety of its 6,200 km Arctic coastal zone by the end of 2014, just a year after Moscow announced its ambitious plan to build military presence in the region, Defense Minister Sergey Shoigu announced.
October, 22, 2014 - 13:41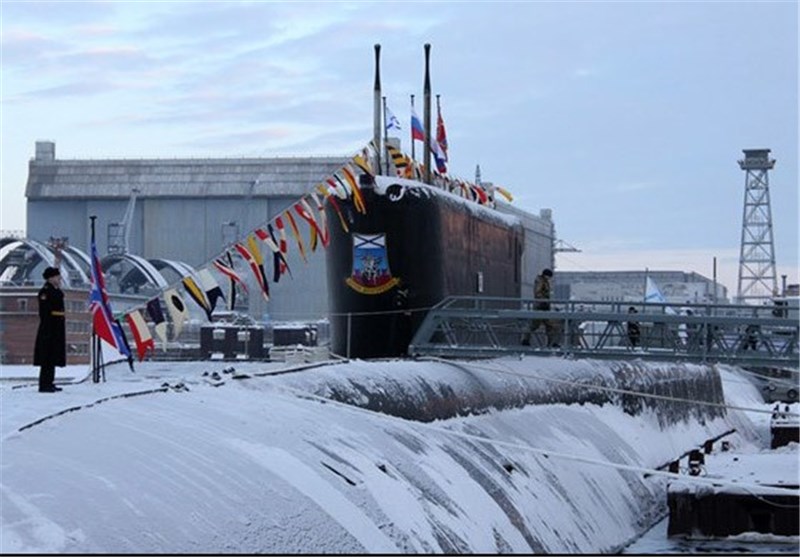 "We have set quite a pace in our foray into the Arctic," Shoigu said during a military council meeting in Moscow. "By the end of the year we will already deploy most of our units in the region – from Murmansk to Chukotka."
Moscow announced its intentions to create a special force grouping in the strategic region in December last year, with Vladimir Putin saying that Russia needs to activate "all the levers for the protection of its security and national interests" in the "promising region."
The undertaking, which Shoigu labeled "fundamental," is now in full flow, RT reported.
"Many of the sites in the region have to be repaired. In fact, a lot of them, such as airfields, logistics facilities, water intakes, power stations will have to be built from scratch, which is what we are doing right now."
Russia's Northern Fleet, which is headquartered in Severomorsk on the Kola Peninsula, has been assigned as the core of the new Joint Strategic Command, and also the main strike force.
Two Borey-class nuclear submarines, which will form the spine of the refurbished fleet, have been armed this year, and a third one has just completed trials. In total, eight Borey vessels are expected to be built by the end of the decade, though some of them may be re-deployed with the Pacific fleet.