Taliban Suicide Attack Wounds 3 Afghan Police, Forces Kill 37 Militants
TEHRAN (Tasnim) - A suicide car bomb organized by Taliban militants in the troubled southern Helmand province claimed the life of the attacker and injured three personnel of Border Police Force, on Wednesday, spokesman for provincial government, Omar Zawak said.
October, 22, 2014 - 16:03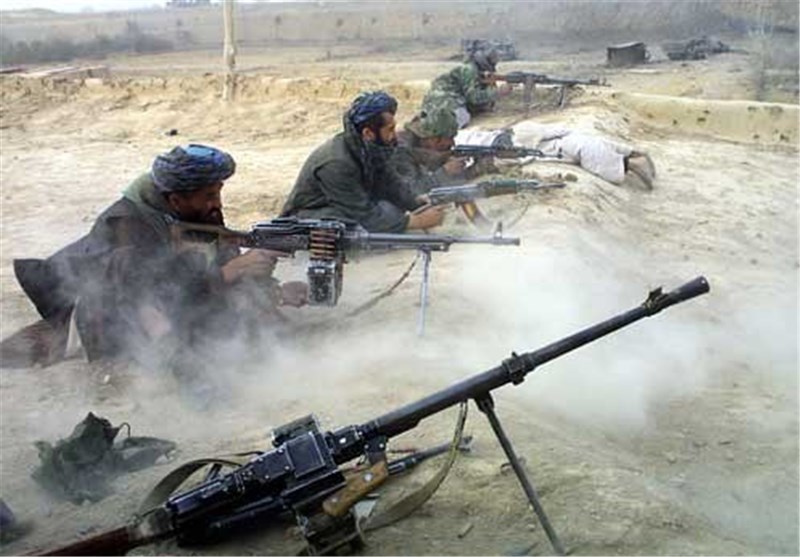 The suicide attack, according to the official happened outside Helmand's provincial capital Lashkar Gah 555 km south of the national capital Kabul to eliminate Border Police Forces' commander Sultan Mahmoud.
"A suicide bomber driving an explosive-laden car blew himself up next to the vehicle of Border Police Forces' commander Sultan Mahmoud at around 07:00 a.m. local time today as a result the bomber was killed and three police bodyguards of the commander sustained injuries," spokesman for provincial government, Omar Zawak told reporters.
The commander Mahmoud escaped unhurt, the official asserted, Xinhua reported.
Taliban militants, fighting the government in an online statement claimed of responsibility for the attack, insisting a a suicide bomber, Sadam blew himself up killing seven police and injuring nine others; while the fate of commander Sultan Mahmoud is unknown.
Notorious for poppy cultivation and militancy, Helmand has been regarded as a Taliban hotbed in conflict-ridden Afghanistan.
Meantime, units of Afghan police backed by the army have killed more than three dozen Taliban militants during series of operations across the strife-torn country over the past 24 hours, Ministry of Interior said in a statement released here on Wednesday.
"National Police in conjunction with army and intelligence agency have conducted several anti-terrorism joint operations across the country during which 37 armed Taliban militants have been killed, six wounded and 10 others arrested," the statement said.
During the operations, according to the statement, the troops have also discovered and seized a good quantity of arms and ammunitions including explosive objects.
The statement didn't say if there were casualties on the security personnel. Taliban militants haven't made comment.