Riyadh Warned against Execution of Senior Cleric
TEHRAN (Tasnim) – Tehran's Provisional Friday Prayers Leader Ayatollah Mohammad Ali Movahedi Kermani warned Saudi Arabia against the consequences of carrying out the death sentence handed down to prominent Shiite cleric Sheikh Nimr Baqir al-Nimr.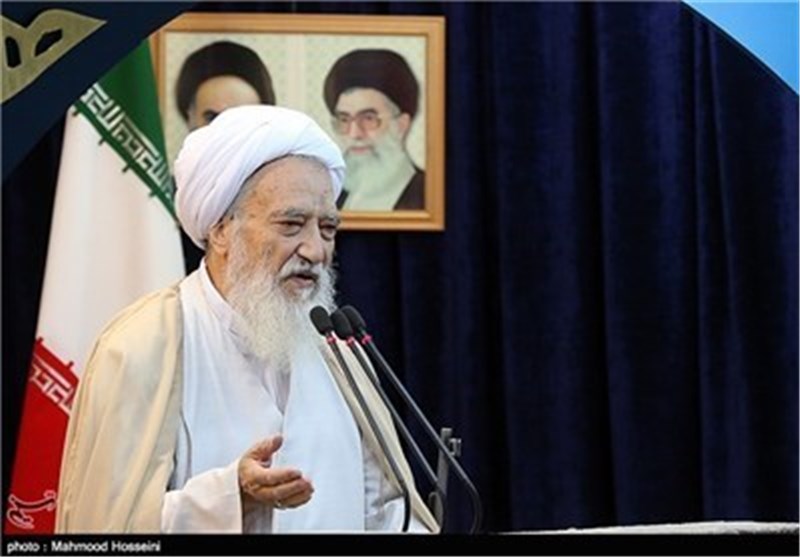 "The Saudi government must realize that executing the Shia cleric will cost it dearly," Ayatollah Movahedi Kermani said while addressing a large group of worshipers here in Tehran on Friday.
Reports say Nimr was sentenced to death by the so-called Specialized Criminal Court in the Saudi capital, Riyadh, on October 15. In reaction to the sentence, people took to streets in the city of Qatif in Saudi Arabia's Eastern Province and condemned the ruling.
Amnesty International has called the death sentence "appalling," saying the verdict should be quashed.
Nimr has been given the death sentence on charges of harming the kingdom's security and making anti-government speeches.
He is the Imam of al-Awamiyya mosque in Qatif and has spent most of a two-year detention in solitary confinement at the al-Ha'ir prison in Riyadh, according to Amnesty International.
Elsewhere in his Friday prayers sermon, Ayatollah Movahedi Kermani referred to the US-led coalition purportedly formed to confront the so-called Islamic State in Iraq and the Levant (ISIL) and said what the phony coalition actually seeks is destroy Syria's industrial and military infrastructures.
Since late September, the coalition, made up of US and several of its Arab and western allies, has been conducting airstrikes against ISIL inside Syria and Iraq with almost no significant result.
ISIL militants made swift advances in much of northern and western Iraq over the summer, after capturing large swaths of northern Syria.