UK's Labor Suffers Setback as Leader in Scotland Quits
TEHRAN (Tasnim) - The head of Britain's opposition Labor party in Scotland has unexpectedly quit, further unsettling the party in one of its heartlands and posing a new problem for leader Ed Miliband ahead of national elections in May next year.
October, 25, 2014 - 19:16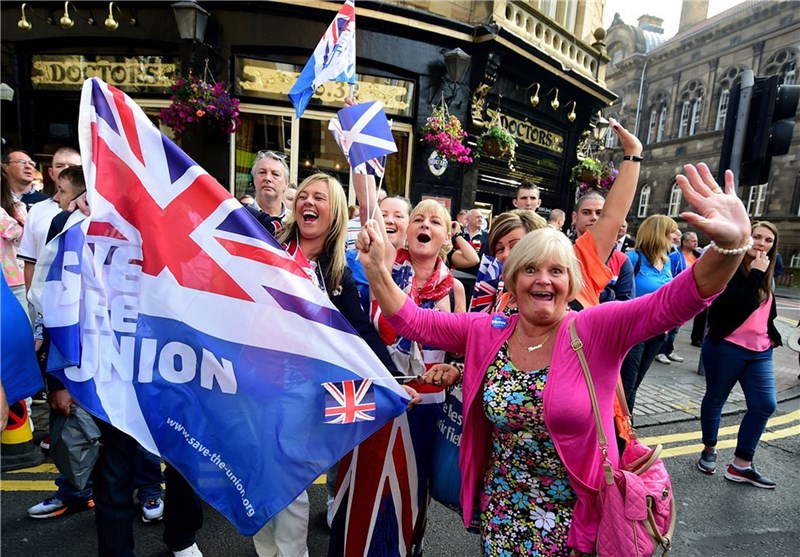 Johann Lamont told a newspaper she was standing down with immediate effect. She slammed "dinosaurs" among Labor's leadership in London who were out of touch with how Scotland had changed even though voters had rejected independence last month.
Some Labor officials in Westminster "do not understand the politics they are facing" she told the Daily Record, adding the Scottish Labor Party was being treated like a "branch office" by its national leadership.
Labor has traditionally dominated Scottish politics and won 41 of Scotland's 59 seats in Britain's parliament in the last national election in 2010. But it has struggled to respond to the rise of the Scottish National Party which has won over support from many former Labor voters, Reuters reported.
Lamont was named Labor's leader in Scotland in 2011 after the SNP unexpectedly won a majority in Scotland's devolved parliament. The nationalists seized on her resignation as a sign of Labor's "complete meltdown" in Scotland.
"Labor were already a party in crisis, and Johann Lamont's resignation - caused by infighting and deep division - has plunged them to a new low," the SNP's leader-in-waiting, Nicola Sturgeon, said in a statement.
The current head of the SNP, Alex Salmond, announced his resignation shortly after the campaign for independence was defeated on Sept. 18.
British media have speculated about candidates to take over Labor in Scotland, including former prime minister Gordon Brown who played a prominent role in the 'No' campaign, and Jim Murphy, a Labor lawmaker in the British parliament who toured Scotland to speak out against independence.