Ukraine Votes to Elect New Parliament
TEHRAN (Tasnim) - Voting is under way in Ukraine to elect a new parliament that will boost President Petro Poroshenko's mandate to go ahead with his pro-West agenda.
October, 26, 2014 - 13:36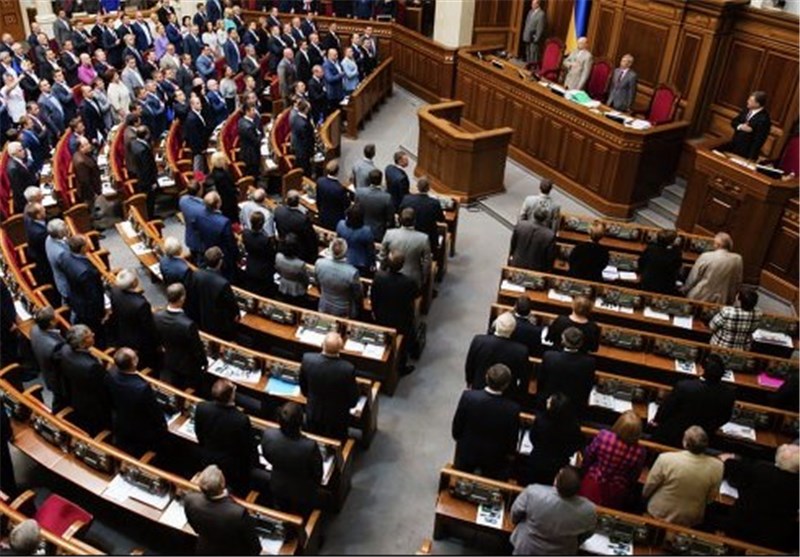 The snap election, coming eight months after a street revolt overthrew Moscow-backed president Viktor Yanukovych, is meant to complete a historic shift from Russia's sphere of influence.
While around 36 million people have registered to vote, the election will not be held in areas controlled by pro-Russian separatist rebels in the east.
President Poroshenko's party is expected to get the largest share of the vote, but it is not certain whether the party will be able to form a government on its own.
Other parties expected to win seats in the 450-member parliament include Prime Minister Arseniy Yatsenyuk's Popular Front and the Fatherland party of Yulia Tymoshenko.
Yanukovych was deposed in February after months of violent protests sparked by his decision to put ties with the European Union on hold, Al Jazeera reported.
The Ukrainian president said in a televised address on Saturday that he wanted a majority to emerge that would see through laws to support a pro-Europe agenda and break with the Russian past.
"Without such a majority in parliament, the President's programme ... will simply remain on paper," he said.
The emergence of a strong force committed to a united Ukraine could place new strains on ties with Russia which the Kiev leadership blames for backing rebels in a conflict that has killed more than 3,700 people and destroyed the economy.
There were no immediate reports of heavy clashes during the night in the east, where a fragile ceasefire has been in force since September 5.