Iranian FM Reiterates Regional Cooperation to Fight Terrorism
TEHRAN (Tasnim) – Iranian Foreign Minister Mohammad Javad Zarif called for the regional cooperation to confront the threat of terrorism.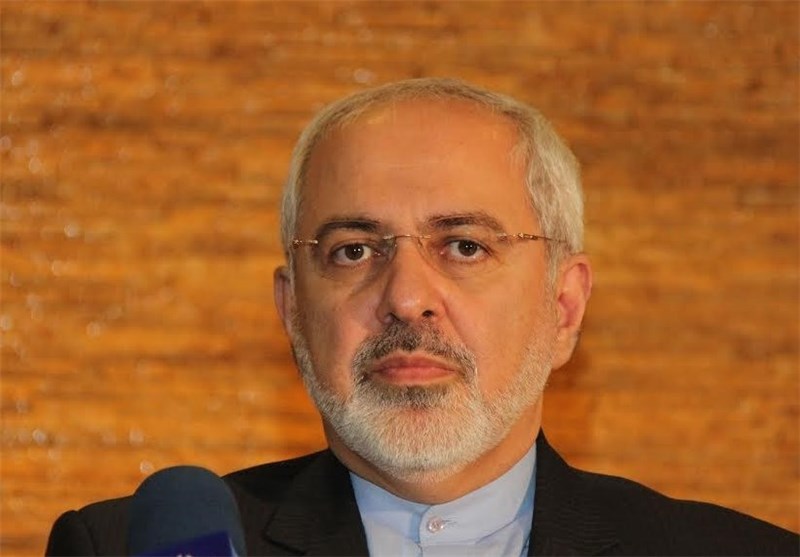 In a Sunday meeting with Turkey's new ambassador in Tehran, Zarif referred to the complicated situation in the current juncture, and stressed the need for cooperation among the countries of the region for tackling terrorist groups including the so-called Islamic State in Iraq and the Levant (ISIL).
"Currently, regional countries are facing many challenges which can only be overcome through cooperation and consultations," he added.
The Iranian top diplomat further hailed the good relations between Iran and Turkey, and expressed the hope that relations between the two countries would expand in all dimensions.
For his part, Hakan Tekin, Turkey's new ambassador to Iran who submitted a copy of his credentials to Zarif, said there are many grounds for the development of relations between Tehran and Ankara.
He also pointed to the danger of ISIL and said the terrorist group is considered to be a threat to Turkey's national interests.
The ISIL militants have seized large swathes of land in Iraq and Syria, terrorizing all communities, including Shiites, Sunnis, Kurds and Christians in the areas they are controlling.