Iranian Envoy in Turkey Calls ISIL "Common Enemy"
October, 28, 2014 - 11:54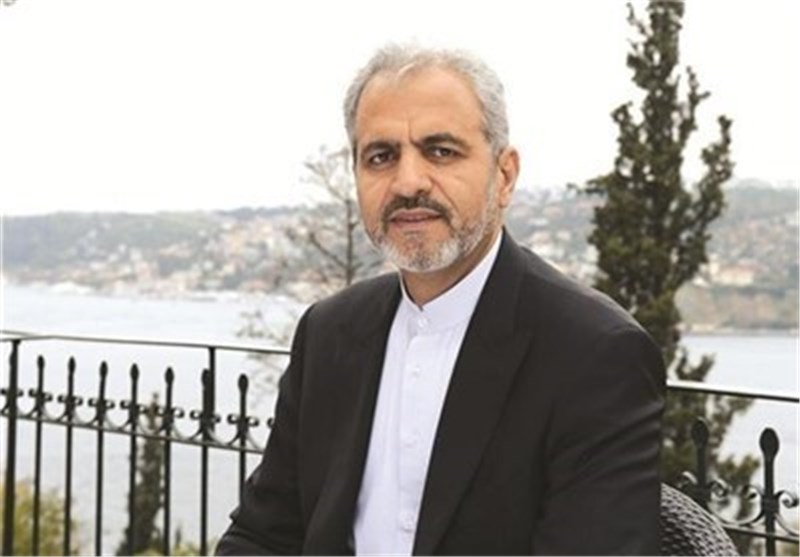 TEHRAN (Tasnim) – The current situation in the Middle East region can change if Turkey and Iran cooperate in the fight against the Islamic State in Iraq and the Levant (ISIL) terrorist group, the Iranian ambassador to Ankara said.
"The common enemy ISIL's presence is an opportunity to improve our cooperation with Turkey," Alireza Bigdeli told daily Hürriyet.
Bigdeli touched upon recent developments in the region, including the threat from the ISIL and developments that have caused tension in relations between Turkey and Iran.
He said Iran has always been in consultation with Turkey over regional developments but the speed and extent of the current developments necessitate more consultation between the two countries.
"As two powerful and important countries in the region, Iran and Turkey can play a determinative role in this process in the current conditions. On his way back from Afghanistan, Turkish President (Recep Tayyip) Erdogan made some statements regarding the role of Turkey and Iran on the Syria issue. These statement not only include the past but also today and tomorrow. If Iran and Turkey discharge their responsibilities in cooperation, the scene in our region would change," the envoy said.
In the statements to which Bigdeli was referring, Erdogan said that "if there had been a mutual understanding with Iran, maybe there wouldn't be so much bloodshed."
Bigdeli also said that if the interests of both Iran and Turkey were in danger, both countries should take new initiatives.
"The truth is that this terror (ISIL) will have a negative impact over the national interests of all regional countries; nobody can deny this," he said.
Bigdeli also rejected claims that he had been summoned to the Turkish Foreign Ministry over several statements allegedly made by Iranian officials criticizing Ankara's policies on Syria.
"I was not summoned to the Turkish Foreign Ministry over this issue. I was there to talk about a different issue. However, the kind of news that appeared in the Turkish press has also been used a lot by the Arab media. This shows that an assumed problem between Turkey and Iran would make them happy."

"We have a lot of common structures and common commissions between Iran and Turkey for consultation. More importantly, there are close personal relations between the leaders of the two countries," he said.
Bigdeli also commented on the situation in Syria's Kobane, saying the Iranian government was ready to send humanitarian aid to the people of Kobane with the cooperation of the Syrian government.
"We have sent a lot of humanitarian aid to the Syrian people through the Syrian government, and we will continue to contribute this aid," he added.