US Ebola Quarantines Have 'Chilling' Effect
TEHRAN (Tasnim) - Quarantines ordered by some US states for doctors and nurses returning from West African countries hit by Ebola have a "chilling effect" on aid work in those countries, aid group Doctors Without Borders (MSF) said.
October, 31, 2014 - 17:19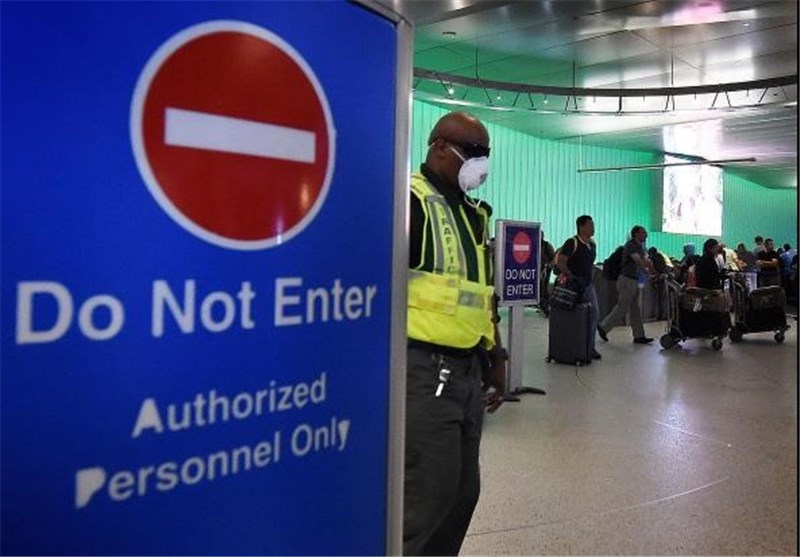 MSF told the Reuters news agency on Friday that the restrictions imposed by several states on returning doctors, were forcing some of their workers to delay their return to the US, to avoid facing stigmatisation and possible quarantine.
"There is rising anxiety and confusion among MSF staff members in the field over what they may face when they return home upon completion of their assignments in West Africa," Sophie Delaunay, executive director of MSF in the United States said.
"Some people are being discouraged by their families from returning to the field," Delaunay said.
The governors of New York and New Jersey announced strict new screening rules at airports last Friday, including mandatory 21-day quarantines for people who have had contact with Ebola patients in West Africa, Al Jazeera reported.
MSF's comments come after Craig Spencer, a doctor returning from West Africa, was hospitalised in New York City last week with the virus.
Then, last Friday, Kaci Hickox, a nurse who worked for MSF in Sierra Leone, was confined to a tent against her will for several days after arriving at Newark Liberty International Airport in New Jersey. Hickox, who tested negative for Ebola and says she is completely healthy, has mounted a personal protest against the quarantine policy.
MSF said they were discussing whether to shorten some Ebola assignments from their current duration of four to six weeks. Aid workers typically begin and end their assignments in Brussels, the Belgian capital, a spokesman said.
Last weekend, US President Barack Obama's administration criticised the quarantining of healthy people as "not grounded in science," echoing criticisms from public health experts.