Bombardments ahead of Ukraine Separatist Vote
TEHRAN (Tasnim) - Artillery explosions could be heard every few seconds early Saturday in Donetsk on the eve of separatist elections that Ukraine and its Western backers say will undermine an increasingly hollow truce accord.
November, 01, 2014 - 17:09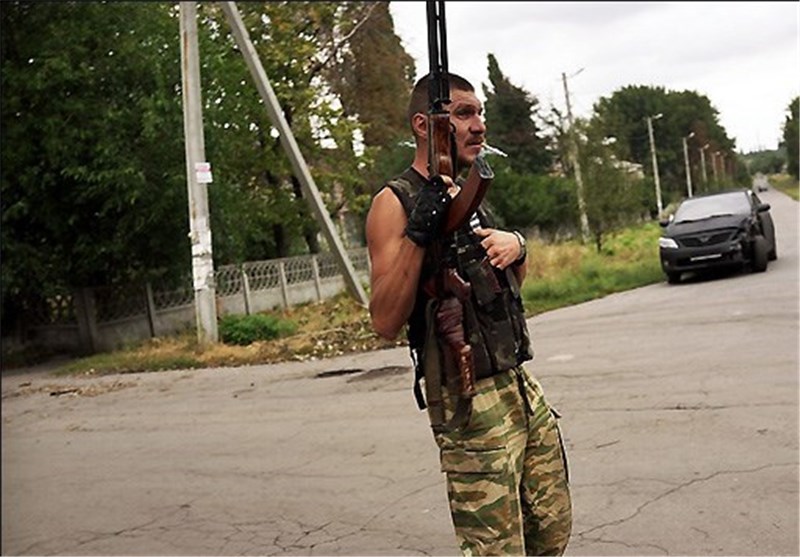 Explosions were audible from central Donetsk most of the night, apparently from artillery targeting the city's ruined airport where Ukrainian soldiers are holding out against besieging rebels.
In mid-morning, explosions could be heard about every five seconds, accompanied by the sound of machine-guns, AFP correspondents in Donetsk said.
There was also heavy rebel shelling of Krymske, a village near Lugansk, another major separatist town, the regional governor said.
"This morning, intensive firing started," Gennadiy Moscal, who is loyal to the Ukrainian government, said in a statement. They "are using mortars, Grad (multiple rockets) and cannons. Private houses have been hit, some of them catching fire. There are casualties but for now it is impossible to determine how many."
The report could not be immediately verified.The bombardments formed a frightening backdrop to elections on Sunday in the self-declared, pro-Russian statelets known as the Donetsk People's Republic and the Lugansk People's Republic.
There were no signs of polling stations in Donetsk near the airport and rebel soldiers deployed there said they didn't know of any stations in the area. However, there was little doubt about the winners of the two polls, with separatist leader Alexander Zakharchenko on course to become head of the Donetsk republic and Igor Plotnitsky in Lugansk.