Abbas Says Israel Igniting 'Religious War'
TEHRAN (Tasnim) - Mahmoud Abbas, the Palestinian president, accused Israel of igniting a "religious war" by allowing Jewish worshippers to visit an Islamic holy site in occupied Jerusalem.
November, 12, 2014 - 11:33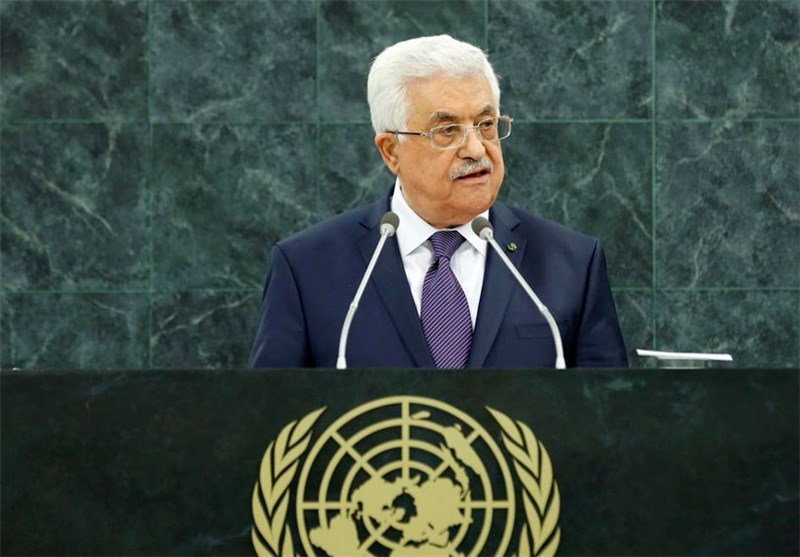 Speaking at a ceremony on Tuesday in the West Bank city of Ramallah marking the 10th anniversary of the death of Palestinian leader Yasser Arafat, Abbas said the visits by the Jewish worshippers were provocative and that Palestinian worshippers would defend the site.
His remarks came as Israeli troops shot and killed a Palestinian demonstrator in clashes near the southern West Bank city of Hebron.
Imad Jawabreh, 21, was hit in the chest by bullets on Tuesday, Palestinian medics said, adding that the shooting occurred on a main road at al-Arroub refugee camp.
The official Palestinian news agency reported that a Palestinian man was shot in the chest and died while standing on the second floor of his house.
An Israeli military spokeswoman in Tel Aviv said soldiers opened fire when a protester pointed an "improvised weapon" at them.
Al Jazeera's Imtiaz Tyab, reporting from West Jerusalem, said: "This attack comes after a tense day in the occupied Palestinian territories and in Israel as well."
In his speech, Abbas addressed the clashes which have gripped East Jerusalem for the past four months and spoke about unrest at al-Aqsa Mosque compound prompted by the demands of ultra-conservative Jewish fringe groups for the right to pray there.
Jews are allowed to visit the site but they are not supposed to pray there.
An increase in the number of visits has raised Muslim fears that Israel is plotting to take over the site and prompted clashes.