DM: Iran's Aerospace Capabilities Source of Enemy Concern
November, 12, 2014 - 15:40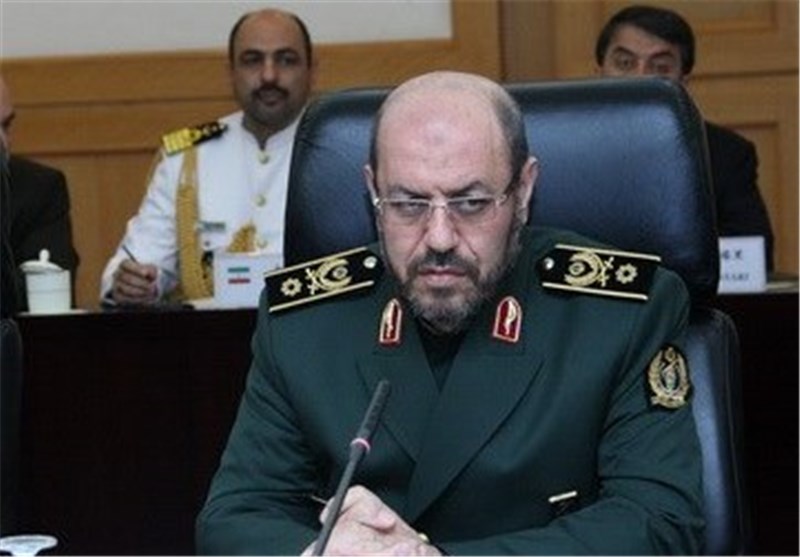 TEHRAN (Tasnim) – Iran's defense minister said the country's achievements in the area of aerospace technology have become a focus of attention for enemies.
"Today, the enemies are monitoring the entire activities of the Aerospace Organization because of its capabilities and capacities," Brigadier General Hossein Dehqan said on Wednesday.
Today, the sensitivities are high when it comes to Iran's Aerospace Organization, he noted.
Dehqan stressed that the achievements of the Defense Ministry have deterred any threat posed by the enemies, adding that the achievements are now employed against the "hegemonic" powers in all fronts.
The Iranian military experts and technicians have in recent years made great headways in manufacturing a broad range of indigenous equipment, making the armed forces self-sufficient in the arms sphere.
In the most recent development, Iran's Khatam al-Anbia Air Defense Base on Tuesday successfully conducted a test of a new long-range radar, dubbed Sepher (Sky).
The advanced radar, with a range of above 2,500 kilometers, underwent practical test in a single sector and the data obtained by it were for the first time employed in the country's integrated air defense network.