Iran, Azerbaijan to Accelerate Bilateral Ties
TEHRAN (Tasnim) – Iran's president said on Wednesday that the process of enhancement of relations with neighboring Azerbaijan will accelerate in the wake of high-profile reciprocal visits by the two countries' officials.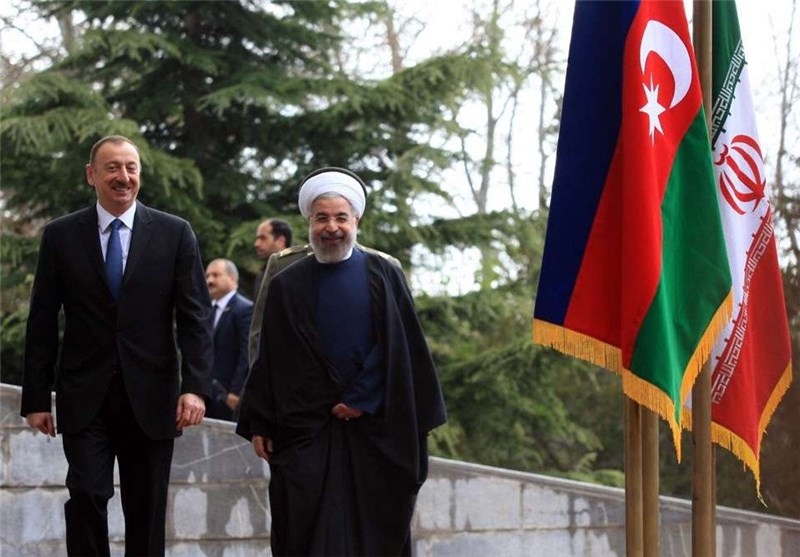 "The Republic of Azerbaijan is a very good neighbor for the Islamic Republic of Iran, and today, our relations are better than the previous years," President Hassan Rouhani said upon his arrival in the Azeri capital of Baku on Wednesday evening.
The Iranian President is in Baku for a two-day visit to hold talks with senior Azeri officials on bilateral and regional issues and the enhancement of mutual relations.
Heading a high-ranking delegation, Rouhani was welcomed by his Azeri counterpart Ilham Aliyev in an official ceremony.
"I hope we would witness a good approach to the expansion of Tehran-Baku ties with the documents due to be signed and the talks we will hold in this visit," Rouhani told reporters.
President Rouhani will also hold meetings with the speaker and members of the Azeri parliament, deliver a speech to a gathering of merchants from Iran and Azerbaijan, sign a number of agreements and attend a press conference during his stay in Azerbaijan.