US Wouldn't Dare Use Military Option against Iran: Senior Cleric
November, 13, 2014 - 15:35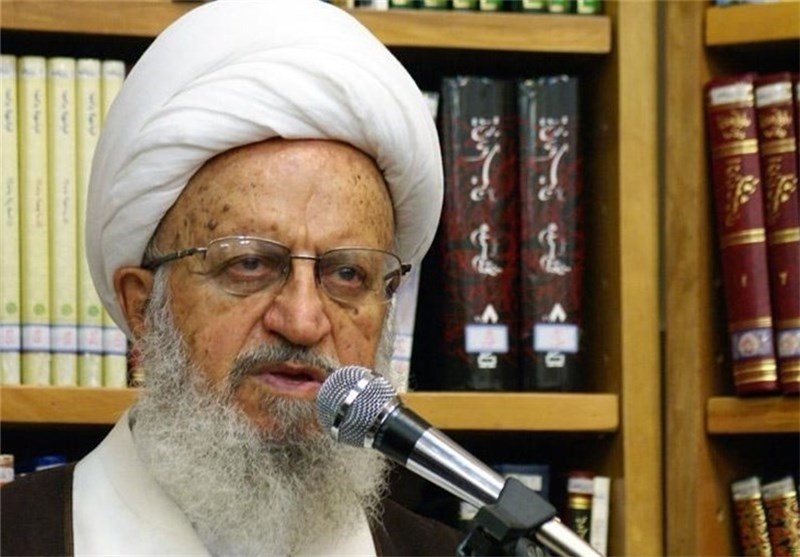 TEHRAN (Tasnim) – A senior Iranian cleric dismissed remarks by US officials about having the military option against Iran on the table.
Ayatollah Nasser Makarem Shirazi described talking about military option as empty remarks and said the US officials are well aware that they will not dare to use the option against Iran.
He also rejected Washington's recent allegations that Tehran supports terrorism and seeks nuclear weapons.
Ayatollah Makarem Shirazi underscored that the allegations are baseless as Iran is striving to root out terrorism in the region and, regarding the nuclear issue, has opened doors for inspections on its nuclear activity.
He noted that major international nuclear watchdogs have admitted that there is no evidence Iran is trying to acquire nuclear weapons.
The US, Israel, and some of their allies have repeatedly charged that Iran may intend to acquire nuclear-weapons capability in the future.
Over the false allegation, Washington and the European Union have imposed a series of illegal unilateral sanctions on the Islamic Republic's oil and financial sectors. The bans come on top of four rounds of US-instigated UN Security Council sanctions against Iran under the same pretext.
Iran rejects the allegation over its nuclear energy program and argues that as a signatory to the nuclear Non-Proliferation Treaty (NPT) and a member of the International Atomic Energy Agency (IAEA), it is entitled to develop nuclear technology for peaceful purposes.
Meanwhile, numerous inspections of Iran's nuclear facilities by the IAEA have yielded no evidence that the Iranian nuclear energy program has been diverted toward non-civilian purposes.

Currently, Iran and the Group 5+1 (five permanent UN Security Council members plus Germany) are in talks to hammer out a final deal to end a decade of impasse over Tehran's civilian nuclear work.
On November 24, 2013, Iran and the six powers signed an interim nuclear deal in the Swiss city of Geneva.
The Geneva deal (the Joint Plan of Action) came into effect in January and expired in July, when the parties decided to extend negotiations until November 24 in the hope of clinching a final, lasting accord.
The final round of talks before the November 24 deadline are slated to be held in Austria's Vienna, beginning November 18.