3 Border Policemen, 10 Militants Killed in Eastern Afghanistan
TEHRAN (Tasnim) - At least three Afghan border policemen and 10 militants were killed after Taliban militants attacked security checkpoints in eastern province of Kunar on Saturday morning, police said.
November, 15, 2014 - 16:33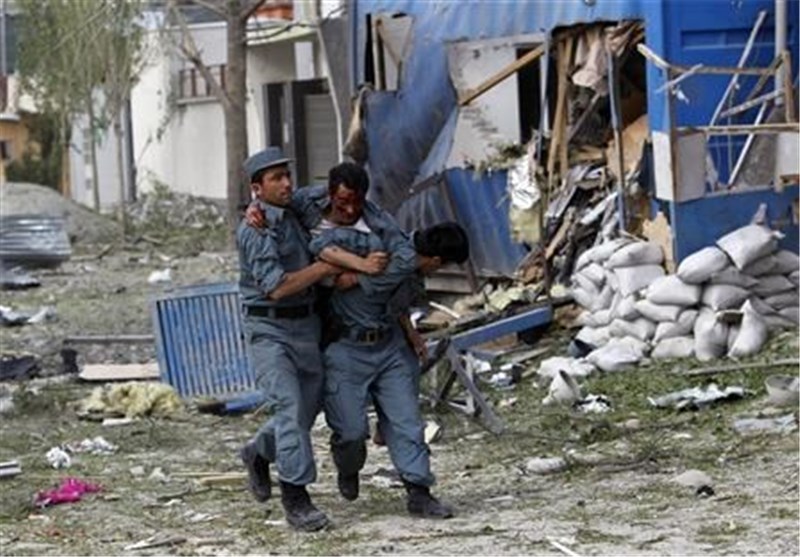 "Unknown number of Taliban militants armed with guns and heavy weapons stormed three security checkpoints in Dowkalan area of Nari district at around 5:00 am (local time). The attack left three border police martyred and two others wounded," border police spokesman Adriss Mohmand told Xinhua.
In retaliatory firing by the Afghan forces, about 10 militants were killed and 10 others were wounded in the district bordering Pakistan, the source said, adding several foreign militants were among the killed and injured.
Earlier reports said five police were killed during the clash which lasted for about five hours in the province with Asadabad as its capital, 185 km east of Afghan capital of Kabul.
The Taliban group claimed responsibility for the incident.
A surge in attacks has been witnessed in the country over the past couple of months as the NATO and U.S. forces are withdrawing from the war-torn country.
Afghanistan is due to take over the responsibility for its own security from NATO-led troops by the end of year.
More than 34,000 NATO-led coalition troops, down from the peak of 130,000 in 2010, are presently stationed in Afghanistan. Nearly 24,000 of them are Americans and the United States plans to trim its forces to less than 10,000 next year.