Afghan Clash Kills 9 Including 8 Militants, Blast Wounds 3 Policemen
TEHRAN (Tasnim) - Eight Taliban militants have been killed and six others injured as clash flared up in the western Farah province, while a roadside bomb wounded three policemen in the eastern Kunar province on Monday.
November, 17, 2014 - 17:04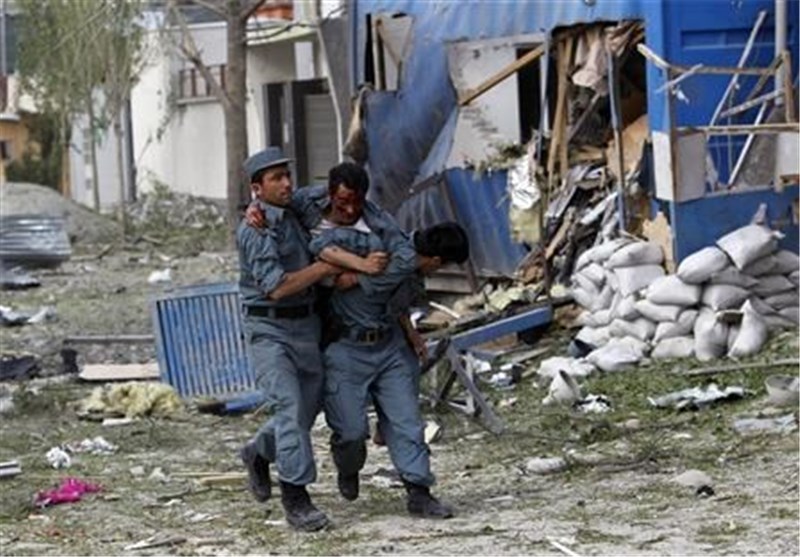 The militants, according to Farah police chief, launched a massive offensive to overrun Balablok district in Farah province early Monday morning.
"Some 400 Taliban rebels attacked Balablok district at 05:30 am local time today and fierce fighting continues," Farah's provincial police chief Abdul Razaq Yaqubi said in talks with Tolo.
Citing the police chief, Tolo television said so far one policeman and eight Taliban militants had been killed and six more militants and a police constable sustained injuries. Police backed by the army have been fighting to foil the insurgents' design, the official added.
Taliban militants fighting the government have yet to make comment.
Farah province with Farah city as its capital 695 km west of the national capital Kabul has been the scene of militancy over the past couple of years.
In another violent incident, a roadside bomb struck a police van in the eastern Kunar province with Assadabad as its capital 185 km east of national capital Kabul, injuring three local policemen on Monday morning, provincial police chief Abdul Habib Sayedkhili said.
"A mine planted by militants on a road in Marawara district, Kunar province struck a vehicle of local police injuring three personnel," Sayedkhili told reporters.
He also blamed Taliban militants for organizing the attack. However, the armed outfit has yet to make comment.
The mountainous Kunar province along the border with Pakistan's lawless tribal areas has been the scene of Taliban-led militancy over the past few years.
Taliban militants fighting the government to regain power have intensified activities with the withdrawal of NATO-led forces from Afghanistan which is going to be completed by year end.