Opposition Rebuffs Bahraini Regime's Call for High Voter Turnout
TEHRAN (Tasnim) – Secretary General of Bahrain's main opposition party al-Wefaq National Islamic Society said the Al Khalifa regime's call for high voter turnout in the parliamentary elections is meaningless as many Bahraini citizens are still held in the prisons.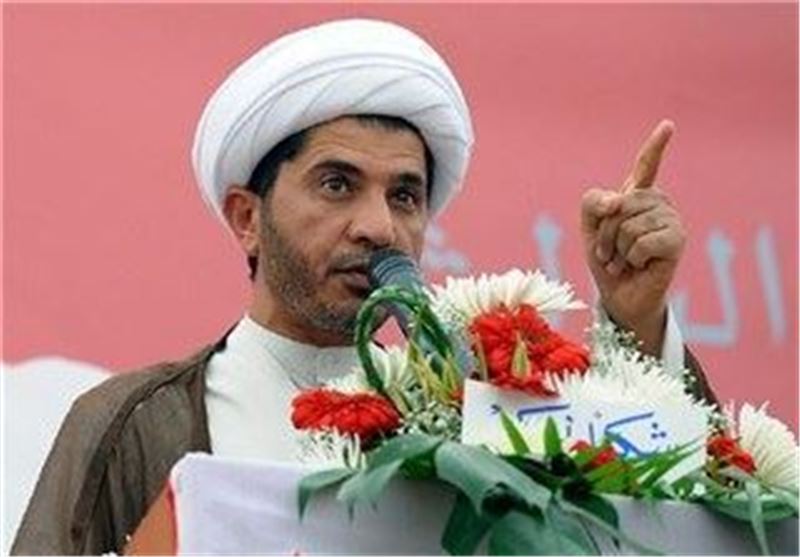 "How does the Bahraini government expect its people to participate in the elections while their children and relatives are tortured in prisons?" Sheikh Ali Salman said during his Friday prayers sermon.
"The prisoners are neither criminals nor banished. They are freedom-seekers who demand the nation's rights and the Bahraini people are proud of them," he added.
He went on to say that the Bahraini regime on the one hand makes massive arrests and on the other hand wants the families of the inmates to participate in the elections.
"It is the Bahraini citizens' right to know the truth," he noted.
Opposition party al-Wefaq National Islamic Society has already boycotted the "undemocratic" vote.
As the Bahraini regime is holding the parliamentary elections, the opposition groups are conducting an anti-regime referendum across the Persian Gulf Sheikhdom.
The monarchy has been ruled by the Khalifa dynasty since 1783, in a country where the Shiite Muslim community accounts for nearly 70 percent of the entire population.
Anti-regime protests have been underway in Bahrain almost on a regular basis since 2011.
The protesters demand the establishment of a democratically-elected government and an end to the regime crackdown.
Scores of people have been killed and many others put behind the bars in the Saudi-backed clampdown during the past three years.