Biden Voices Support for Ukraine, Denounces Russia's Putin
TEHRAN (Tasnim) - US Vice President Joe Biden condemned Russia's behavior in Ukraine as "unacceptable" and said Moscow should abide by a September peace deal and pull its military forces out of the country.
November, 22, 2014 - 11:57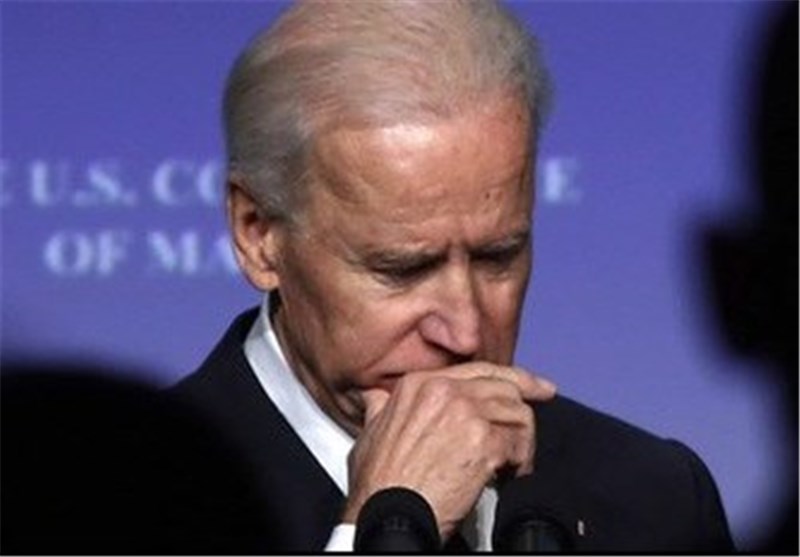 Addressing himself rhetorically to Russian leader Vladimir Putin after holding talks with Ukrainian President Petro Poroshenko, Biden said: "Do what you agreed to do, Mr. Putin."
The high-level US visit to Kiev took place with diplomatic efforts stalled on ways of restarting the peace deal signed by Ukraine, Russia and pro-Moscow separatists fighting in the east.
Russia says it supports the rebel cause but denies Ukrainian and Western accusations that it has sent in its own regular troops and armour to bolster the separatists. Moscow says any Russians taking part are volunteer fighters.
Both sides have also accused each other of violating the ceasefire and Ukraine said on Friday that its territory had come under cross-border artillery fire from inside Russia for the first time since the truce came into force.
Biden's visit to Kiev took place on the first anniversary of a decision by the government of Ukraine's then-president Viktor Yanukovich to ditch a political and trade pact with the European Union in favour of closer ties with Russia.
The move provoked protests from tens of thousands of Ukrainians and led to the ousting of the Moscow-backed Yanukovich in February. It triggered the worst confrontation between Russia and the West since the Cold War after Russia annexed Crimea in March and backed the eastern separatists.
Thousands gathered on Kiev's Independence Square on Friday in remembrance of the start of the protests, holding a candle-lit minute's silence, many decked out in the blue and yellow colours of the Ukrainian flag, Reuters reported.
Poroshenko, a former confectionary magnate who was elected president in May, said his country's future remained at risk.