Obama Secretly Extends US Combat Operation in Afghanistan
TEHRAN (Tasnim) - President Barack Obama secretly signed an order that expands the United States' direct combat role in Afghanistan throughout 2015, the New York Times reported.
November, 22, 2014 - 14:50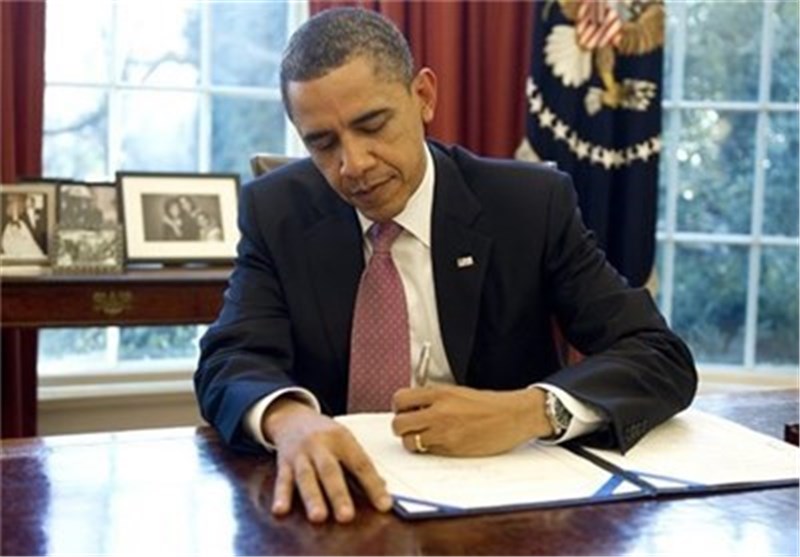 Signed over the last few weeks, the secret order permits American forces to continue to battle the Taliban and other militants that pose a threat to either the Afghan government or US personnel.
According to the Times, US jets, bombers, and drones will be able to aid ground troops – be they Afghan or US forces – in whatever mission they undertake.
Under the order, ground troops could join Afghan troops on missions, and airstrikes could be carried out in their support.
If true, this marks a significant expansion of America's role in Afghanistan in 2015.
Previously, President Obama said US forces would not be involved in combat operations once the new year begins. He did say troops would continue training Afghan forces and track down remaining Al-Qaeda members.
Obama signed the secret order after tense debates within the administration, RT reported.
The military reportedly argued that it would allow the US to keep the pressure on the Taliban and other groups should details emerge that they are planning to attack American troops. Civilian aides, meanwhile, said the role of combat troops should be limited to counter-terror missions against Al-Qaeda.
The Times said an administration official painted the secret order's authorization as a win for the military, but another said the US would not carry out "offensive missions" against the Taliban in 2015.
It appears that the number of troops that will be operating in Afghanistan next year will remain unchanged from previous plans. There will be 9,800 soldiers left throughout next year, and that number will be cut in half by the end of the year.
By the end of 2016, the remaining troops are scheduled to leave Afghanistan, ending the US military presence in the country.