Iran Joins Club of Countries Rendering 4G Services
TEHRAN (Tasnim) – Provision of 4G mobile phone services, as the state-of-the-art communications technology of the world, was started for the first time in Iran.
November, 22, 2014 - 16:32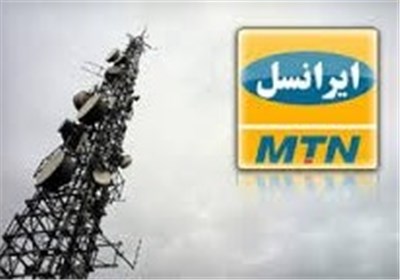 Irancell, one of the country's mobile phone network operator, launched its Long-Term Evolution (LTE) network in Iran's holy city of Mashhad. As such, Iran joined the club of the countries which render 4G services.
4G mobile phone network was launched Thursday morning in a ceremony attended by Irancell CEO, Irancell senior managers and a host of media reporters in Pars Hotel in Mashhad.
Accordingly, Mashhad, in addition to being covered by 3G network, becomes the first city which enjoys 4G technology across Iran.
After obtaining the agreement to have license upgrade to 3G and 4G and successful launching of 3G broadband in more than 67 cities across Iran by Irancell, now LTE (4G), as the latest communications technology of the world, is for the first time launched by Irancell.
With 4G network of Irancell being launched, for the first time in Mashhad, the mobile phone subscribers and the MBB users can experience Internet of world-level standard. Through Irancell Usim, as the new generation SIM cards of Irancell, the users can use 4G services to have access to Internet instead of the other methods of access.
4G supports all capabilities of the advanced handsets in market. Downloading and watching the video files of HD quality, playing online games with no delay, simultaneous use of different users with no impact on the quality, using applications as well as the Internet-based services and products are now possible easily, with high quality, thanks to the 4G technology.
In sync with official launch of the services in Mashhad, the MBB modems of Irancell which are capable of supporting GPRS, 3G, EDGE and 4G have been offered to market to have more access to the new services. In view of the fact that there are a few handsets which are capable of supporting LTE services, the said modems enable access to all 4G capabilities of Irancell for the users at a low cost.
Speaking in Irancell 4G network launch ceremony, Irancell CEO, Mr. Alireza Ghalambor Dezfouli, pointed to launch of the service in line with the top operators of the world and added, "The first LTE network was launched in Stockholm and Oslo in 2009, followed by South Korea which launched the technology in 2011 and now Irancell 4G network is launched in Mashhad in 2014."
"LTE represents the 4th generation of mobile phone networks. More bandwidth which allows for transfer of larger files in a short time, development of network responding time which enables real time communications and development of network performance which allows for establishing connection and keeping it while in movement at a high speed, are but a few of the LTE advantages."
With 4G generation, download speed is from 10 to 40 Mbps, upload speed from 1 to 15 Mbps and the responding time from 50 to 150 milliseconds, Ghalambor stated.