Iranian Cleric Calls on Muslim Scholars to Uproot Extremism
November, 23, 2014 - 16:32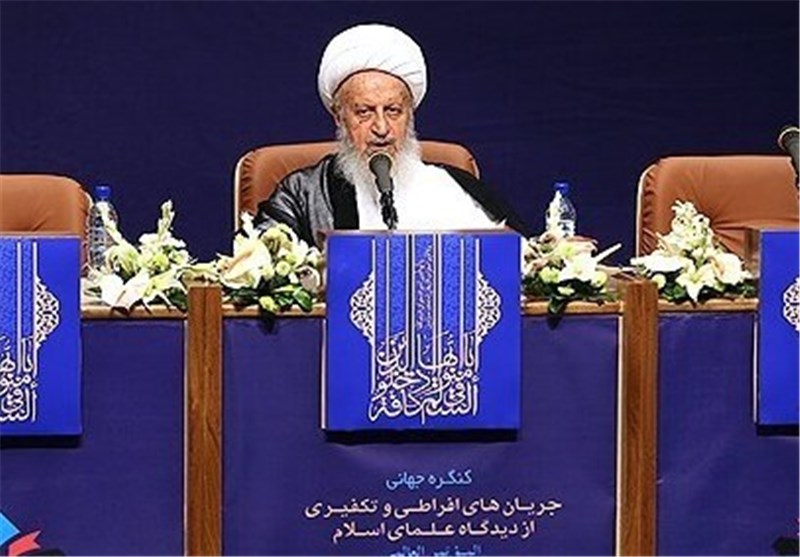 TEHRAN (Tasnim) – Senior Iranian cleric Ayatollah Nasser Makarem Shirazi warned about the dangers of the Takfiri groups to humanity and asked Muslim scholars to identify and remove the root causes of Takfirism (extremism).
Addressing the opening ceremony of an international conference on threats posed by extremist and Takfiri groups underway in Iran's central holy city of Qom, Ayatollah Makarem Shirazi said he is happay to see that Muslim scholars have gathered to find a solution to end the plague of Takfirism.
He underlined that Takfirism is harmful "both to the Muslim world and humanity."
"It is our (Muslim scholars) duty to examine and identify the root causes of the dangerous mindset (of Takfiris) and make every effort to uproot it," he said.
He said military confrontation with Takfirism is a must but the phenomenon should also be uprooted.
Ayatollah Makarem Shirazi further said that Islam is a religion of affection and kindness and there are also instructions that ask Muslims to even be kind toward non-Muslims as well.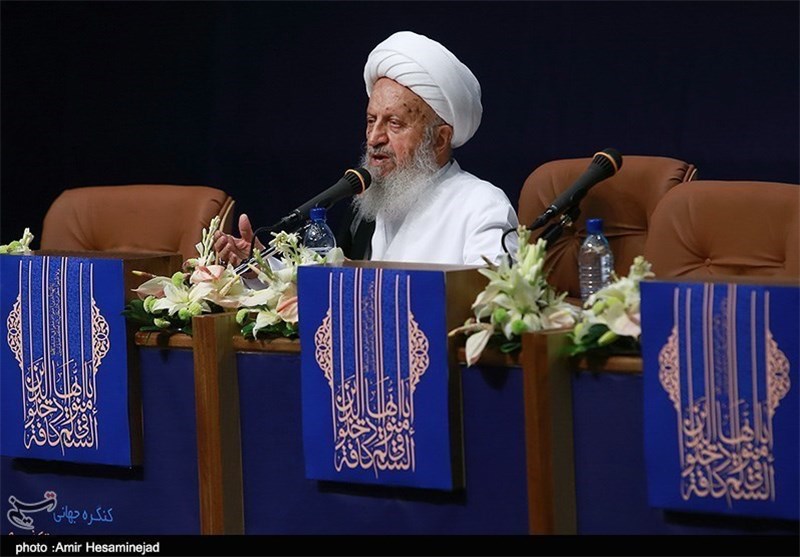 Muslim scholars from various sects, including Shiites and Sunnis, and from 83 countries have gathered in the holy city of Qom Sunday to take part in the international conference on threats of Takfirism.
The gathering is aimed at countering Takfiri groups and calling for peace, friendship, brotherhood and interaction among different faiths.
The conference also aims to shed light on the West's plots against Islam given the westerners' support for Takfiri groups.