Qatar Attorney General: Iran-Qatar Ties Beneficial for Region
TEHRAN (Tasnim) – Stronger relations between Tehran and Doha contribute to peace and stability in the Middle East region, Qatar's attorney general said.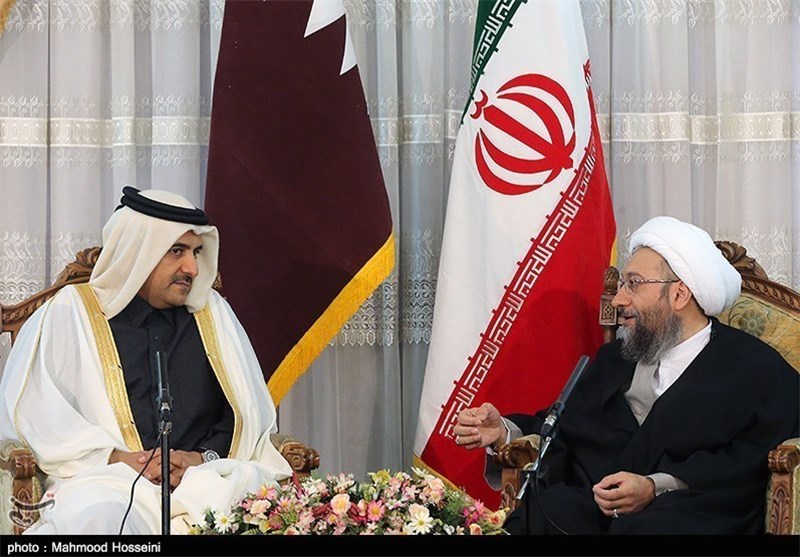 The expansion of ties between Iran and Qatar poses no threat to the region and is a contributing factor in enhancing regional stability and security indeed, Ali Bin Futais al-Merri said in a meeting with Iran's Judiciary Chief Ayatollah Sadeq Amoli Larijani in Tehran on Sunday.
"We welcome the enhancement of relations with Iran," the visiting Qatari official announced.
"Good neighborliness is formed on the basis of goodwill, and Iran and Qatar have been forerunners in this regard," Merri added.
He also denounced extremism and radicalism as obstacles to the establishment of peace and called for unity and rapport among the whole Muslim governments to tackle those threats.
The Qatari attorney general arrived in Tehran on Sunday for a two-day visit.
The trip is aimed at promoting Tehran-Doha cooperation in the legal and judicial fields and providing the opportunity for the two Muslim countries to share experience in handling juridical cases.