Iran's Judiciary Chief Calls for Creation of Islamic Judiciary Union
TEHRAN (Tasnim) – Iran's Judiciary Chief Ayatollah Sadeq Amoli Larijani said Iran and Qatar can work together for creation of an Islamic judiciary union.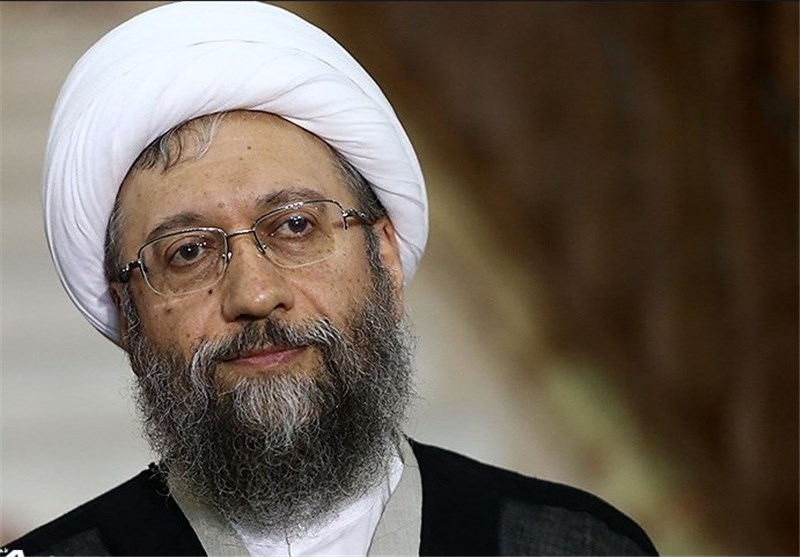 "We hope Iran and Qatar will lead the way for bringing the legal systems of Muslim countries closer together and establishing an Islamic world judiciary union," Ayatollah Amoli Larijani said Sunday in a meeting with visiting Attorney General of Qatar Ali Bin Futais al-Merri.
The idea of establishing an Islamic judiciary union was first brought up in a meeting of the judiciary heads of the Islamic countries held in Tehran in 2007.
Iran's Chief Justice also called for efforts to enhance proximity of Muslim countries' legal and judicial systems.
He further stressed the need for developing Iran-Qatar ties in different areas and said broader relations between the two neighboring countries would benefit the two nations, the region and the Muslim world.
The Qatari attorney general arrived in Tehran on Sunday for a two-day visit.
His visit is aimed at promoting Tehran-Doha cooperation in the legal and judicial fields and providing the opportunity for the two Muslim countries to share experience in handling juridical cases.