Persepolis Defeats Esteghlal in Tehran Derby
TEHRAN (Tasnim) – Persepolis of Tehran football team defeated its arch-rival Esteghlal in the Iran Professional League (IPL) on Sunday.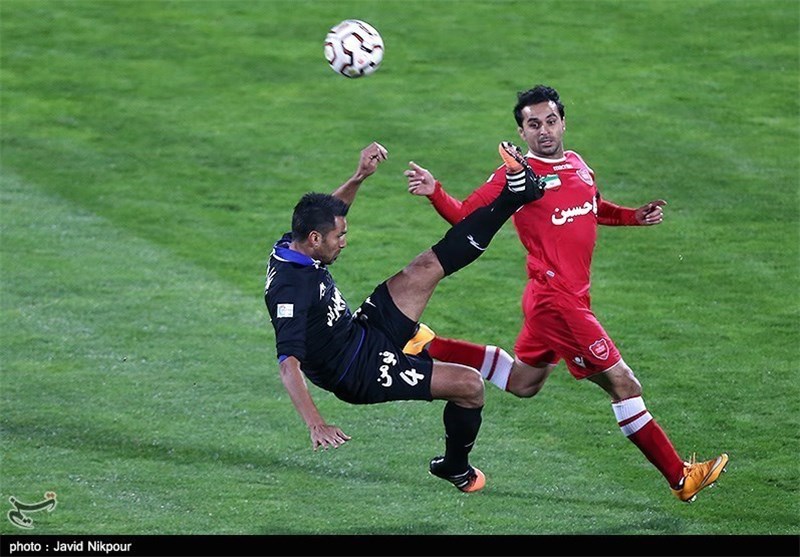 The Reds beat Esteghlal 2-1 in Tehran's Azadi Stadium.
Sajjad Shahbazzadeh gave Esteghlal the lead just before the interval.
In the second half, Persepolis possessed and dominated the field until Mohammad Nouri equalized the match in the 74th minute.
Eight minutes later, Omid Alishah extended Persepolis's lead with a header.
He promptly whipped off his shirt and flung it in the air after scoring and received his second yellow card and was forced to leave the field.
Esteghlal put 10-man Persepolis under pressure soon after and hit the bar once but failed to change the result.
Persepolis moved up to 7th in the table with 22 points and Esteghlal remained in the table with 24 points; four points clear of IPL leader Tractor Sazi.
Esteghlal and Persepolis have played against each other 79 times, with Esteghlal winning 24 games, Persepolis taking 18 victories, and 37 matches ending in a draw.
Tehran derby is a football match between the two prominent Tehran clubs Esteghlal (Blues) and Persepolis (Reds).
This match was declared as the most important derby in Asia and 22nd most important derby in the world in June 2008 by World Soccer magazine.