Morocco Flash Flood Leaves Dozens Dead
TEHRAN (Tasnim) - Flash flooding in southern Morocco reportedly killed at least 30 people, with many others still missing.
November, 24, 2014 - 12:03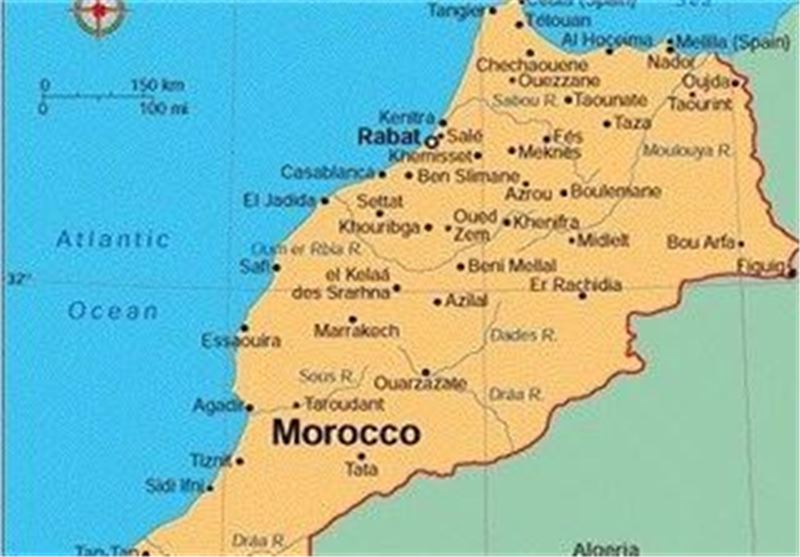 Heavy storms have swept across several regions, including tourist hub Marrakesh, where torrential rain destroyed many mud homes.
Roads and highways were blocked off, making it hard for emergency crew to reach people.
The "exceptional" storms also swept across the regions of Guelmim, Agadir and Ouarzazate, and a search was under way for the missing, the authorities said.
Journalist Brahim Boulid, reporting from Guelmim, told Al Jazeera on Monday that the death toll stood at 31, including eight members of the same family who died after floods swept away their vehicle.
The Arabic-language dailies Al Massae and Al Ahdath gave death tolls of 16 and 22 respectively.
Some 130 all-terrain rescue vehicles and 335 Zodiac inflatables and other boats were being used, the interior ministry said, in a statement carried by the North African country's MAP news agency.
The agency said at least 14 people remained missing in Guelmim, 200km south of Agadir.
The national weather service warned that an alert over more heavy rainfall would remain in place until midday on Monday.
It said around 100 mud-brick homes were partly or totally destroyed in the south, and 100 roads cut off, including six national highways.