Navy Repels Pirate Attack on Iranian Oil Tanker in Int'l Waters
November, 25, 2014 - 16:40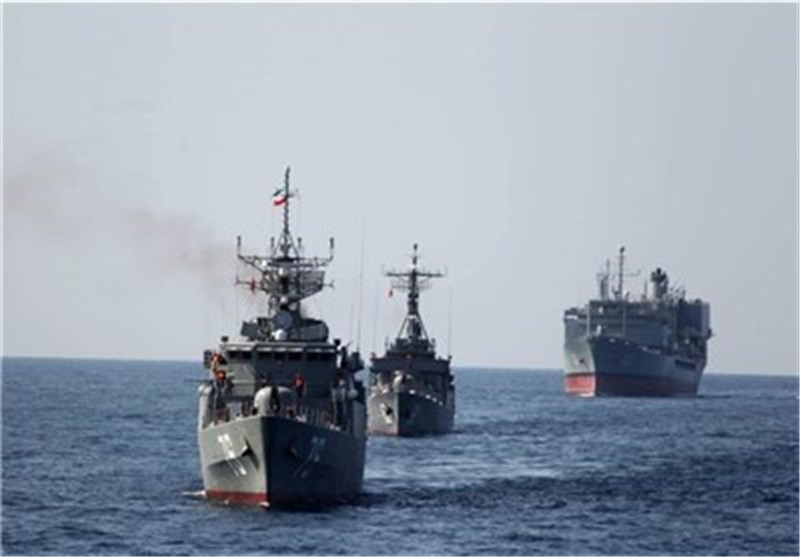 TEHRAN (Tasnim) - The Navy's 32nd fleet of warships rescued an Iranian oil tanker from a pirate attack near the Bab-el-Mandeb Strait for the second time in two days.
Two days ago, servicemen on board Iran's 32nd naval fleet managed to save one of the country's oil tankers in the high seas.
The pirates, however, added to the number of their speedboats and launched a fresh attack on the oil tanker near the Bab-el-Mandeb Strait, this time equipped with more advanced weapons.
But the Iranian naval fleet foiled the attack for the second time and forced the pirates away after timely presence at the scene and firing at the assailants.
The 32nd fleet of warships, comprised of Jamaran destroyer and Bushehr logistic vessel, set sail from Iran's southern port city of Bandar Abbas on November 4 for the Gulf of Aden in a bid to protect the country's cargo ships and oil tankers in the international waters.
On November 19, the fleet docked at Djibouti, an African country, miles away the Bab el-Mandeb.
Since November 2008, the Iranian navy has conducted anti-piracy missions in the Gulf of Aden and Bab el-Mandeb strait to protect the country's vessels against pirate attacks.
Under the terms of several UN Security Council resolutions, nations can deploy warships to the Gulf of Aden and coastal waters of Somalia to protect their vessels against the pirates and, after giving notice to Somali government, enter Somali territorial in pursuit of the pirates.