Iranian Cleric Calls on Shiites, Sunnis to Promote Unity against Enemies
November, 28, 2014 - 18:31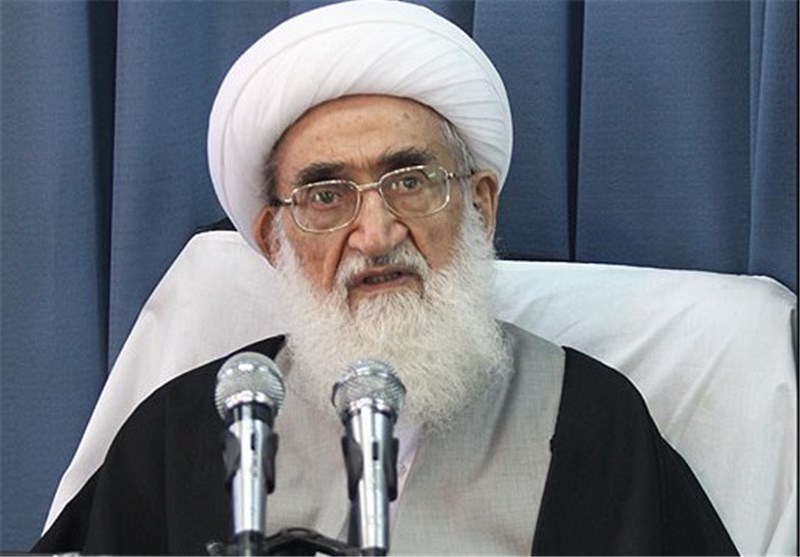 TEHRAN (Tasnim) – A senior Iranian cleric emphasized that Shiite and Sunni Muslims should boost unity in a bid to confront the threats posed by the enemies of Islam.
In a meeting with a number of Muslim scholars from Syria held in Iran's central city of Qom on Thursday, Grand Ayatollah Hossein Nouri Hamedani cautioned against the plots hatched by enemies of Islam, and called for Muslims' joint efforts to thwart them.
"Today, Shiites and Sunnis should unite together in order to be able to adopt substantive measures against the enemies and the stooges of the US and the Zionist regime of Israel," the Iranian cleric said.
Ayatollah Nouri Hamedani also said given the role that Muslim scholars can play in promoting unity among Muslims, they should gather every few years and hold conferences to exchange views about the matter.
"The more Muslim scholars are in contact with each other, the more their measures would be effective against the enemy."
Earlier on Sunday, hundreds of Muslim scholars from various sects, including Shiites and Sunnis, and from 83 countries gathered in the holy city of Qom to take part in the international conference on dangers of Takfirism.
The conference was aimed at countering threats imposed by Takfiri groups and boosting for peace, friendship, brotherhood and interaction among different Islamic sects.