Bahrainis Rally to Protest Raid on Shiite Cleric's House
TEHRAN (Tasnim) - People in Bahrain staged rallies to express their solidarity with prominent Shiite cleric Ayatollah Sheikh Isa Ahmed Qassim after his house was raided by security forces.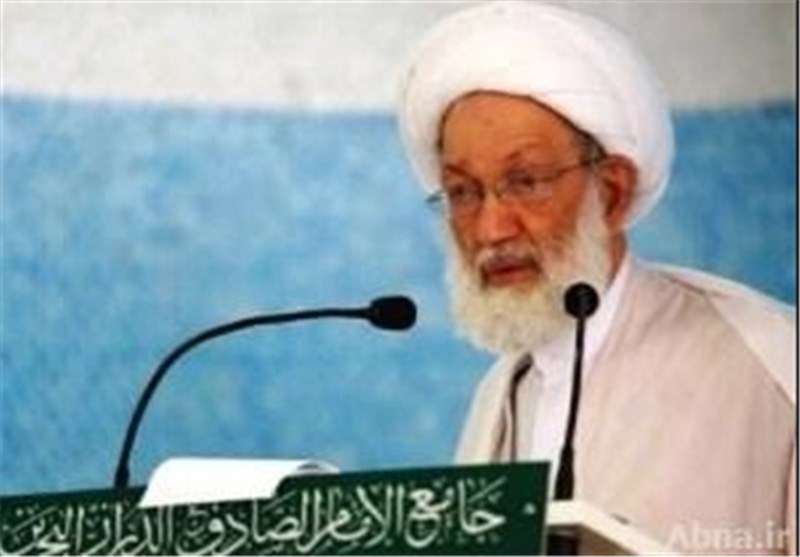 People held demonstrations in the capital, Manama, and Saar village on Thursday after the Bahraini regime forces stormed the cleric's house in the mostly Shiite village of Diraz, west of the capital, on Monday.
Regime forces also checked the identities of everyone inside the house.
The raid on the top Shiite cleric's house came after the Bahraini opposition boycotted the parliamentary elections which were held with a low turnout across the tiny kingdom.
Sheikh Qassim has repeatedly and openly criticized the Al Khalifah regime over its violent crackdown on anti-regime protests.
Since mid-February 2011, thousands of anti-regime protesters have held numerous demonstrations in the streets of Bahrain, calling for political reforms.
Manama's heavy crackdown on protesters turned people's demands for reforms into calls for the downfall of the regime.
Bahrain has been severely criticized by human rights groups for its harsh crackdown on anti-government protesters which has claimed the lives of scores of people so far.