World Recognized That Iran Is Not After Nuclear Weapons, Cleric Says
TEHRAN (Tasnim) – A senior Iranian cleric praised the country's nuclear negotiators for their performance in recent talks with world powers, and underlined that the world has come to realize that Tehran does not want atomic weapons.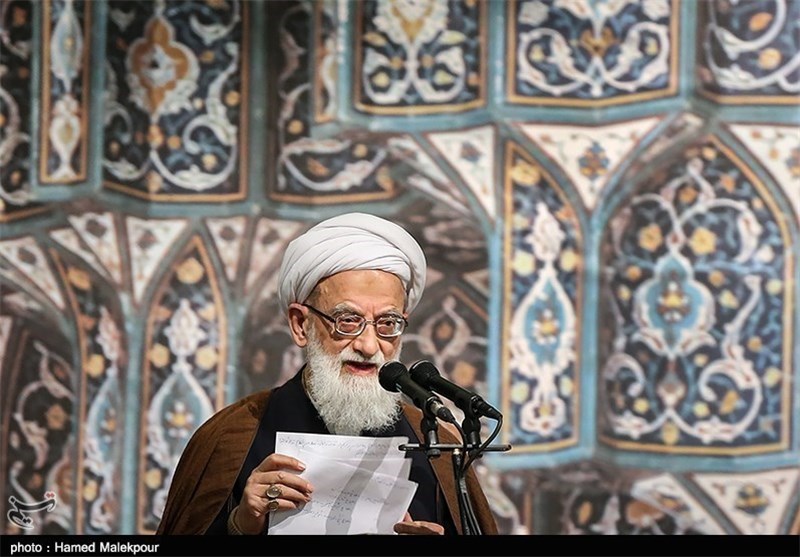 Addressing a large congregation of worshippers here in Tehran today, Provisional Friday Prayers Leader of Tehran Ayatollah Mohammad Emami Kashani praised the Iranian negotiating team in recent nuclear talks with world powers and said their performance led the world to recognize that the Islamic Republic does not seek nuclear arms.
"(The world) has came to realize what our logic is. Our logic is that (acquiring) nuclear weapons is Haram (religiously forbidden)," he stated.
The senior cleric also underlined strong popular support for Iranian negotiators and said Supreme Leader, the parliament and the nation support them.
Iran and the Group 5+1 (Russia, China, the US, Britain, France and Germany) wrapped up seven days of intensive nuclear talks in Vienna on Monday evening, November 24, without securing a long-awaited comprehensive deal.
They decided to extend talks on Tehran's peaceful nuclear program for seven more months.
The latest round of negotiations were held ahead of the self-imposed deadline of November 24.
On November 24, 2013, Iran and the G5+1 (alternatively known as the P5+1 or E3+3) signed an interim nuclear deal in the Swiss city of Geneva.
The Geneva deal (the Joint Plan of Action) came into effect in January and expired in July, when the parties decided to extend negotiations until November 24 in the hope of clinching a final deal that would end a decade of impasse over Tehran's peaceful nuclear energy program.