Countdown to Iran-Turkmenistan-Kazakhstan Railroad Opening
December, 01, 2014 - 17:17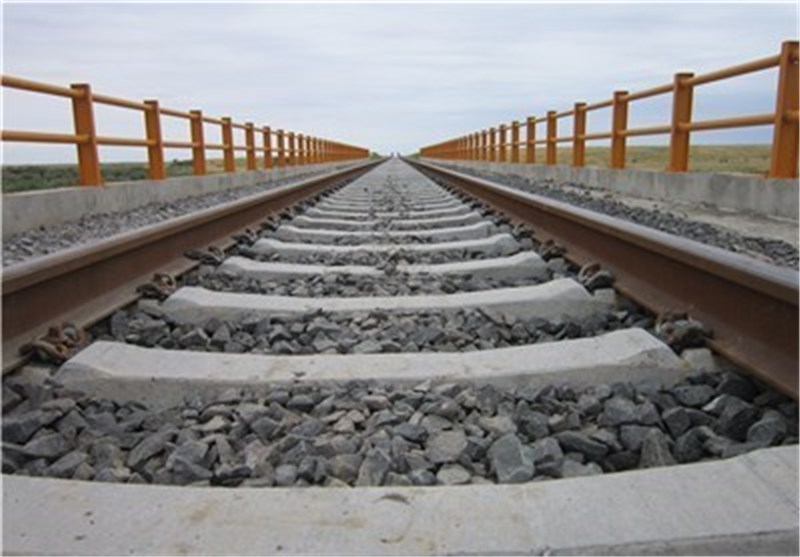 TEHRAN (Tasnim) - Iran-Turkmenistan-Kazakhstan railroad, which will be inaugurated within the next few days, indicates that anti-Iran sanctions have had no bearing on the regional nations' enthusiasm for taking the opportunity to cooperate with Tehran, an Iranian official said.
"The Islamic Republic of Iran's strategy is promoting and boosting regional security, and the cruel sanctions have had no effect on the regional countries' inclination to take advantage of cooperation with Iran," Parviz Esmaili, the communication deputy head of Iran's presidential office, told Tasnim on Monday.
He was referring to the Iran-Turkmenistan-Kazakhstan railroad, due to come into service on December 3.
The railroad will officially open in a ceremony to be attended by presidents of Iran, Turkmenistan and Kazakhstan.
"The 920-km route, known as the railroad North-South Corridor, begins from the city of Zhanaozen in Kazakhstan and ends in the (Iranian) city of Gorgan in Golestan province. Some 85 kilometers lie on the Islamic Republic of Iran's soil, 700 km in Turkmenistan and 140 km in Kazakhstan," Esmaili explained.
The new railroad links the Central Asian countries to the Persian Gulf waters, facilitates cargo shipment in the region and shortens the North-South corridor some 600 kilometers, he added.