WAVE Int'l Conference Kicks Off in Tehran
TEHRAN (Tasnim) – An international conference on 'World Against Violence and Extremism' (WAVE) opened in Iran's capital Tehran on Tuesday.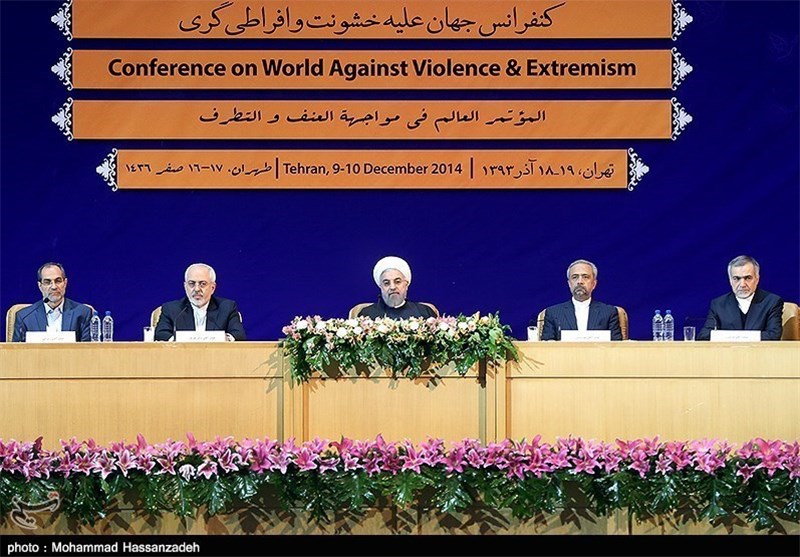 Iran's President Hassan Rouhani delivered a speech in the opening ceremony of the conference, warning about the menace of violence and extremism to the world.
The main subject of the conference includes ways to address the "global concern about the violent conditions in the cotemporary world."
Iran attracted attention last year as one of the first countries that anticipated a growing trend in extremist moves in the world.
On December 18, 2013, the United Nations General Assembly overwhelmingly voted to approve Iranian President Hassan Rouhani's WAVE proposal.