Psaki Misspoke: Obama Not Yet Signed New Anti-Russian Bill
December, 18, 2014 - 11:52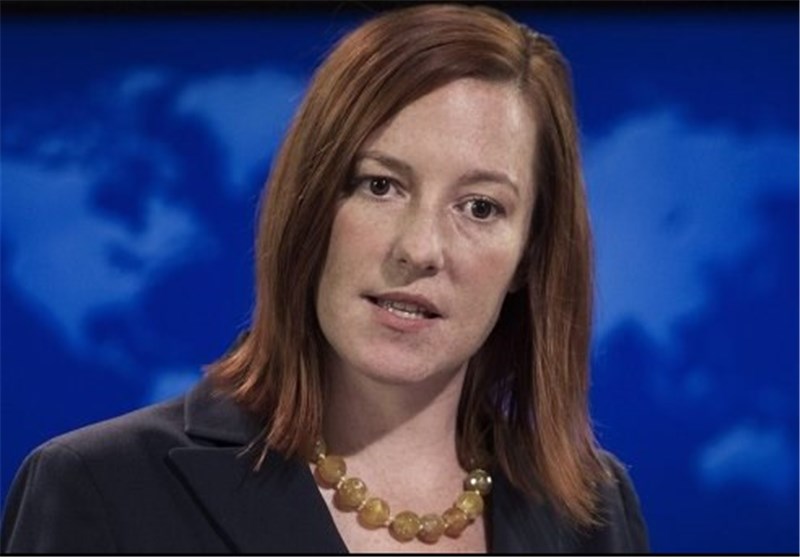 TEHRAN (Tasnim) - US President Barack Obama has not yet signed a bill clearing the way for more economic sanctions against Russia. The US State Department confirmed Jen Psaki misspoke during the press briefing.
The bill was expected to be signed "by the end of the week," according to White House press secretary Josh Earnest's statement in Tuesday. US State Department spokesperson Jen Psaki claimed on Wednesday that the bill was already signed.
"He signed it yesterday," Psaki stated during the briefing, interrupting RT's Gayane Chichakyan who was asking a question about the bill dubbed Ukraine Freedom Support Act of 2014.
However, according to representatives of the White House "the President has not yet signed this legislation."
"Jen [Psaki] actually misspoke during today's briefing, so we will be correcting this with a footnote on the transcript found on the website in a few minutes," the department's official confirmed to Sputnik News Agency.
The bill will see some $350 million in assistance provided to Ukraine.
Besides the military and non-military assistance to Ukraine, the bill additionally allows further imposition of conditional sanctions on the Russian defense sector, such as penalties on state-owned arms dealer Rosoboronexport as well as connected individuals.
The bill also envisions $20 million in annual funding in order to support "Russian democracy and civil society organizations" including through increasing "US government-supported broadcasting activities." Another priority is expanded broadcasting in countries of the former Soviet Union, which will cost another $10 million per year.
Although the bill does not make sanctions fully obligatory, it allows Obama to decide which parts of the bill to enforce.
The news comes the very same day President Obama made a historic announcement about a "policy change" towards Havana and US plans to lift the sales and exports embargo and establish diplomatic relations with Cuba.
The decades of "outdated approach" brought no regime change in Cuba which is "still governed by the Castros and the Communist party," the US president announced.