Asian Games More Important than Worlds for Iran, Kovač Says
December, 27, 2014 - 15:50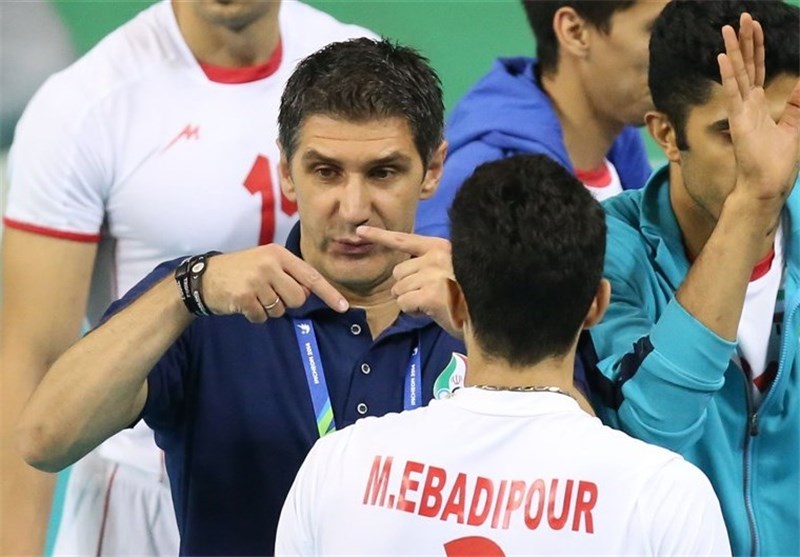 TEHRAN (Tasnim) – Iran national volleyball coach Slobodan Kovač said that for the Iranian players to be successful in the Asian Games was more important than World Championship in Poland.
Iran finished in sixth place at the FIVB World Championship in late September and won the title of the 2014 Asian Games in Incheon, South Korea in early October.
"In my opinion, because of the mentality of the Iranians, unfortunately, we did not enter among the best four teams in the World. It seems that to Asian countries is more important to be the best at the Asian Games than at the World Championship," Slobodan Kovač told web site of the Serbian Volleyball Federation.
"They had the high premiums for winning the Asian Games and, to me, it seemed like they kept themselves for that competition. So, in the end we went down and did not play the finals at the World Championship as we were seen by many. In my opinion, we played one of the best volleyballs at the moment in the World," he said.
"But, we had a great result at the Asian Games (a gold medal). Still, it masks my coaching dissatisfaction, because for me, the World Championship is the number one and only after, the Asian Games."
"It is certain that the quality in the World is much stronger than in Asia, although it had four national teams participating in the World Championships. I hope that this is a transition and getting to know all of these - the mentality and events in the country. Because I have a contract with Iran until the end of the Olympics, I hope it will be even more successful," Kovač added.