Intl. Rights Groups Urge Immediate Release of Bahraini Opposition Leader
TEHRAN (Tasnim) – Thirty seven human rights organizations, in a statement, demanded the immediate and unconditional release of Sheikh Ali Salman, secretary general of Bahrain's main opposition party al-Wefaq National Islamic Society.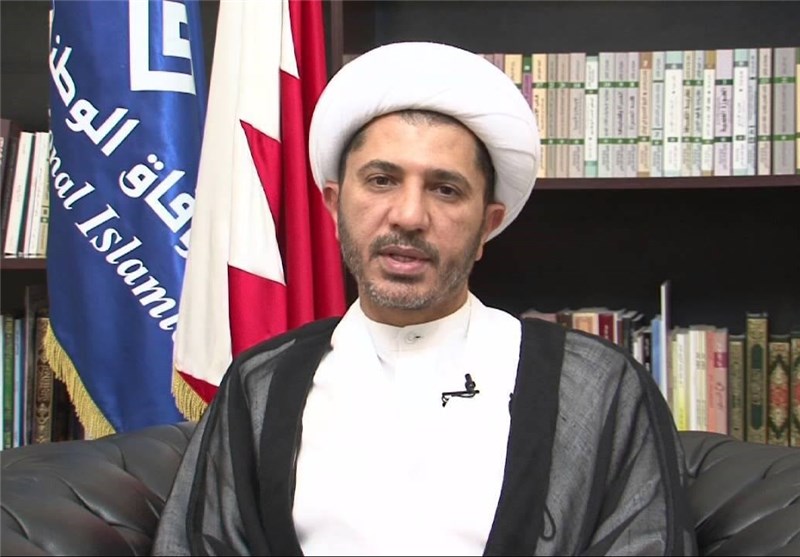 "Sheikh Ali Salman's continued detention is due to the fact that he has exercised his right of freedom of speech," the statement said.
It also said that the Bahraini regime has filed 9 charges against the al-Wefaq secretary general, which have been considered by the UN High Commissioner for Human Rights as "political oppression", and "fake justice" by Amnesty International.
The human rights groups also described Sheikh Salman as a "political and national figure" who has always called for adherence to the principles of dialogue and peaceful procedures.
"As the results of polls in 2006 and 2010 show, Sheikh Ali Salman enjoys massive support among the people," the statement said, adding that the Bahraini regime had better improve the human rights situation in the country and put an end to its violations.
The statement came as Bahraini security forces last night fired tear gas to suppress protesters outraged by the arrest of Sheikh Salman on Sunday.
Al Khalifa authorities detained Sheikh Salman after long hours of investigations in criminal investigations building.
Sheikh Salman's lawyer has asserted that his client is charged with "provoking hatred for the ruling regime and attending illegal demonstrations".
Following the massive anti-regime protests held on Friday, Bahrain's Interior Ministry had ordered Salman to appear before police investigators on Sunday without providing any explanation as to why the summons was issued.